R&B, hip-hop and Hollywood are working in sync on this one. Rap superstars Lil Wayne, Roddy Ricch and Birdman are dropping a new video Friday for "Stunna Man," a song from the soundtrack of She Ball, a movie written and directed by Hollywood mogul Nick Cannon and starring R&B icon Chris Brown.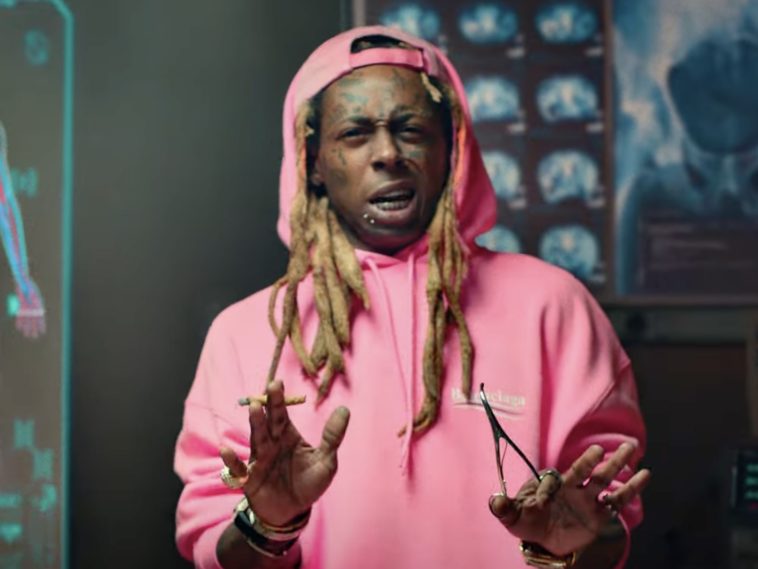 99 Views
Comments Off on Lil Wayne + Roddy Ricch Team Up To Give Nick Cannon An Assist
Lil Wayne + Roddy Ricch Dropping 'Stunna Man' On Friday
"Stunna Man" is the first collaboration between Grammy winners Lil Wayne and Roddy Ricch. It's also a reunion for Weezy and Birdman after their falling out a few years ago over business and legal disputes.
"#StunnaMan featuring @[email protected]@RoddyRich Available on all platforms 5/21/21 🤙🏾 #SheBall Soundtrack @[email protected]"
Cash Money Films Project Has Star-Studded Cast
She Ball is a Cash Money Films project, with Birdman putting in work in front of the camera and behind the scenes. Nick Cannon serves as writer/director and star, alongside Chris Brown, Cedric The Entertainer, DC Young Fly, Evan Ross, KD Aubert and Faizon Love on the cast.
She Ball – Official Movie Trailer
Wayne, Birdman + Roddy Spotted Shooting Video Together
Late last month, a clip surfaced online of Wayne, Birdman and Roddy shooting a video. Details of the collab weren't known at the time, but now the secret is out.
"Behind the scenes footage of an upcoming Roddy Ricch, Lil Wayne & Birdman single!"
Birdman Goes For Man Crush Everyday Goals
The Cash Money boss hit up Instagram recently with a new shot of himself. Without giving much context at all, the Louisiana native referenced his Rich Gang brand and Stunna Man alias.
"Richgang🦅 #STUNNAMAN"