Gossip queen Wendy Williams offered her two cents on NBA YoungBoy's recent legal problems and it didn't fall on deaf ears. The controversial TV personality's commentary ignited a roasting session on the talk show star by everyone from fellow Louisiana native rapper Boosie Badazz to the rap artist's mom.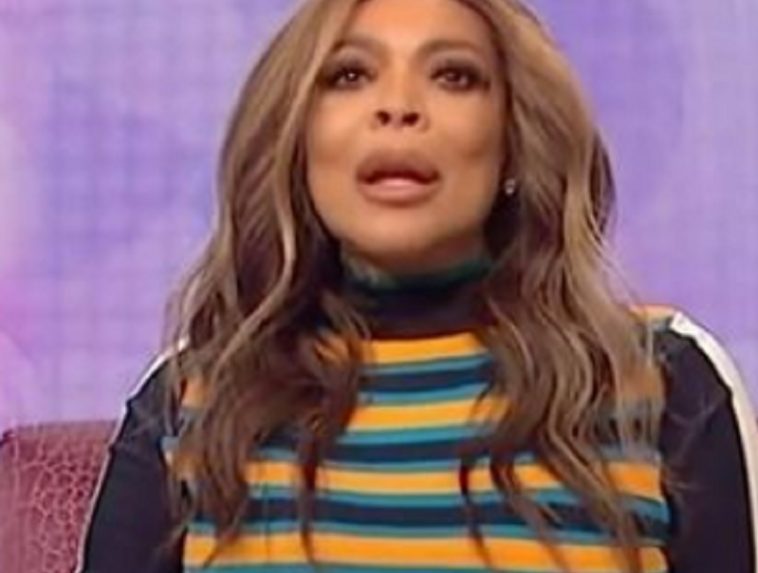 @sohh @sohhdotcom

99 Views
Comments Off on NBA YoungBoy's Mom + Boosie Badazz Bash Wendy Williams
Wendy Williams Hears It From NBA YoungBoy's Allies
Wendy Williams said NBA YoungBoy needs to be in jail after leading L.A. police on a chase, then she made fun of his baby mama Yaya Mayweather. That prompted the rapper's own mama, Sherhonda Gaulden, and Boosie Badazz to join the chorus on social media ripping the Matriarch of Messy.
"F*ck Wendy Williams around here letting a half dead 90 year old white man suck her d*ck worried about my child stop tagging me in bullsh*t" (Sherhonda Gaulden)
"Stop it Wendy Williams You Did A Hot 21 Kilos Of Coke Before Your 21st Bday All The Way Till Your Amazing Tumble" (Boosie)
YoungBoy's Arrest Caught On Camera
During the arrest in question, police went Grand Theft Auto-mode on NBA YoungBoy and footage has revealed just how intense the takedown was. Helicopters and a slew of cars were used to get YB into custody (of the FBI), as they also used a K9 unit to pursue him.
Footage of police searching for #nbayoungboy yesterday
NBA YoungBoy Taken Into FBI Custody
NBA YoungBoy might still be in serious trouble. The police swarm came after authorities attempted to stop a vehicle that the hip-hop star was inside of due to a federal outstanding warrant.
YoungBoy led the police on a short chase before getting out of his vehicle and leading them on a foot pursuit. A K9 unit tracked the rap star down, although it didn't bite him. He was taken into FBI custody and booked shortly after but is now free on a $75,000 bond, and what the warrant was for has not been released to the public yet.
We're told the bust went down Monday … LAPD and the feds attempted to pull over a vehicle NBA YoungBoy was in because he has an outstanding federal warrant. That set off a short pursuit — but once the car stopped, cops say the rapper bolted on foot. Our law enforcement sources tell us the cops set up a perimeter and brought in a K-9 to help find YoungBoy. BTW, we're told the police dog didn't bite him — but did sniff him out. We're told the cops found a firearm in the vehicle — unclear if that belongs to YoungBoy, but we know the feds have him now. (TMZ)
Kodak Black Speaks On YB Arrest
Florida hip-hop star Kodak Black reacted to YoungBoy's arrest. He asked followers why they thought he'd be happy about the news, clarifying that even though the pair have beefed in recent months YB was still his little brother and that he didn't wish jail on anybody.