New Jersey rapper Joe Budden has fans wondering where his crew went. The former Def Jam artist addressed why fellow co-hosts Rory and Mal didn't make an appearance on a recent show as well the reasoning behind what followed as a subsequently canceled episode.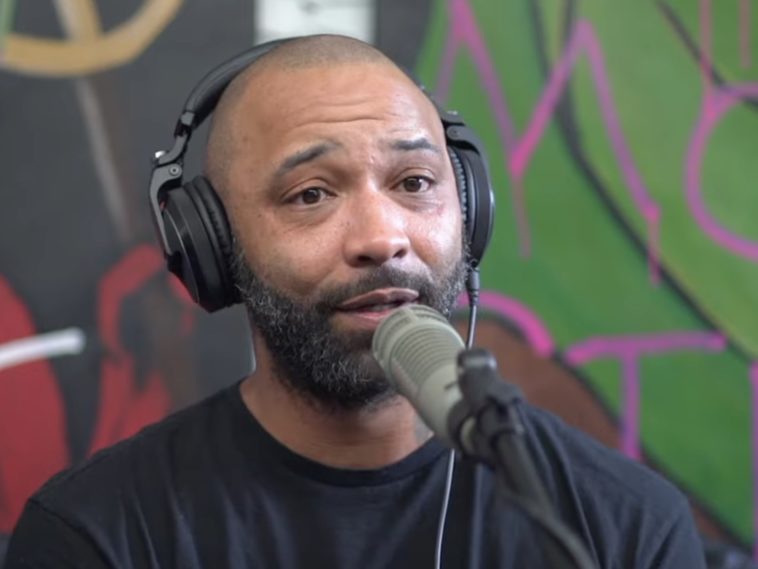 @sohh @sohhdotcom

99 Views
Comments Off on Joe Budden Addresses Co-Hosts Rory + Mal Going Missing
Joe Budden Addresses Co-Hosts Rory + Mal Are Missing
Joe Budden went on the air set things straight. JB promised there was no beef or bad blood, but that there was "turmoil." The rap personality didn't exactly explain what was happening though, further clarifying he loves Rory and Mal like brothers.
"I'll eliminate some of the suspense. This is Rory's seat, and this is Mal's seat. Whenever they feel like returning to their seats, then they'll return to their seats. And then what will happen is the same thing when your star player comes back to the team. [I] love when podcasts go through this type of turmoil, it shapes character.
Around the 16-minute mark, Budden admitted both co-hosts acknowledged something needed to change possibly friendship or business-wise.
"Sometimes in friendship and business, everyone needs to take a step back and go to their respective corners. Sometimes everyone's perspective and perception on how to go about that and how it should be executed is different. It's not a beef. Nobody has communicated a beef. What they have communicated to me is something is wrong. Whether that be in our friendship, how we're speaking to each other, the respect level." (around the 16:00 mark)
Joe Budden Makes Huge Black Ownership Power Move
Budden, one of hip-hop culture's most prominent podcasters, recently made some boss moves in the podcast field. Joe went to Instagram to share the news that he would be taking his popular podcast to Patreon early last month and accepted a position as Patreon's Head of Creator Equity. He threw in a shot at his doubters for good measure.
"I don't follow a path, I'm creating my own to leave a trail." & they used to say i was problematic lol… #JBN#HOCE"
Living His Best Life
The podcast king reflected on his amazing life with a simple Instagram post several weeks ago. Joe Budden was soaking up the sun while watching his money stack and knowing his people are in good shape, also letting it be known he was on the move for some Bitcoin. Life is good for Budden!
Joe Budden Knows His Place In The Pecking Order
Budden always has jokes. Just ahead of Valentine's Day, Joey went on his podcast talking about where he fits in with the ladies. "I'm the guy that chicks f*ck between athletes," he said.