Hip-hop icon Nas is celebrating the genre's birthday in a special way. The New York rapper has partnered with Showtime to release a documentary series honoring the culture named, "Hip-Hop 50."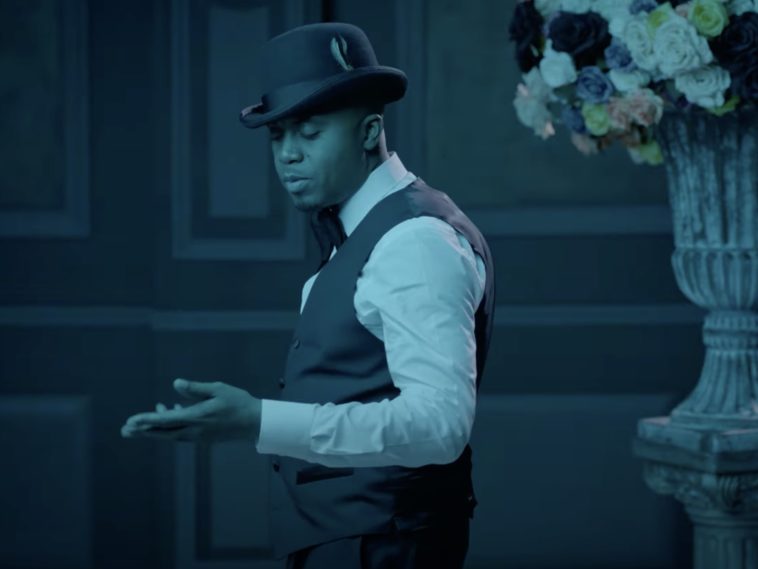 99 Views
Comments Off on Nas Teams Up W/ HBO's Rival For The Culture's Birthday
Nas Celebrates Hip Hop's Birthday
Nas is jumping at the chance to recognize hip-hop's impact on not only him but the world in "Hip-Hop 50." During an interview, Nas opened up about the special meaning the project had for him.
There are so many more stories. I'm opening up with this, but 'Hip Hop 50' is a multi-tier initiative, created by Mass Appeal [in partnership with CBS Viacom], and we built this platform to ensure the anniversary of hip-hop is celebrated in a real iconic way, and that everybody should be involved with this. This is something that's coming up that we don't want to just pass by like it's small. This is the biggest birthday in the world. You're going to see the stories from every element of hip-hop, whether it's the street stories, whether it's the MCing. Whatever it is, we want to celebrate and push this birthday party to the max." (Variety)
Nas Can't Wait For DMX's Album
In a different show of hip-hop pride, Nas went to his Instagram page in May 2021 to hype up DMX's new upcoming album. The late rapper's former Belly co-star also shared its artwork and drop date.
"5/28 EXODUS IS COMING ❌ THE ALBUM"
Nas' Still Living Out 'Sorry Not Sorry' Lyrics
Switching over to more of his artistic activities, last month, Nas hit up Instagram with a fire pic of himself chilling with producer DJ Khaled. The shot also came with some bars from the must-hear tune.
"Chorus: James Fauntleroy] Sorry, not sorry, don't mind me I'm livin' the dream, livin' a dream, yeah Came from nothin', whoever thought that we would be Livin' the dream? Livin' the dream yeah"
JAY-Z + Nas Bet It All in 'Sorry Not Sorry'
In April 2021, Nasty Nas and fellow hip-hop legend JAY-Z paired up in a casino setting in their "Sorry Not Sorry" music video. While they're betting it all in cards, Khaled makes his presence felt hanging out alongside the Big Apple heavyweights.
As promised, DJ Khaled just dropped another one, coming through at midnight with not only his twelfth studio album, Khaled Khaled, but a music video for his single "Sorry Not Sorry" featuring Nas, Jay-Z & James Fauntleroy and Harmonies by The Hive. In it, quarantine is officially over and DJ Khaled and friends are bellying up to the blackjack table for a very Vegas evening of cigars, bars, and reminiscing about that distant moment in time before they were all very, very successful. Oh, and while she doesn't make a visual appearance, Beyoncé stops by with a slinky "heyyyy" that absolutely makes Jay-Z's verse. (Vulture)