New York rapper Bobby Shmurda is out of prison and free to get his career back on track. While he does that, though, the "Hot N*gga" hitmaker has some restrictions and rules that need to be followed according to the parole board.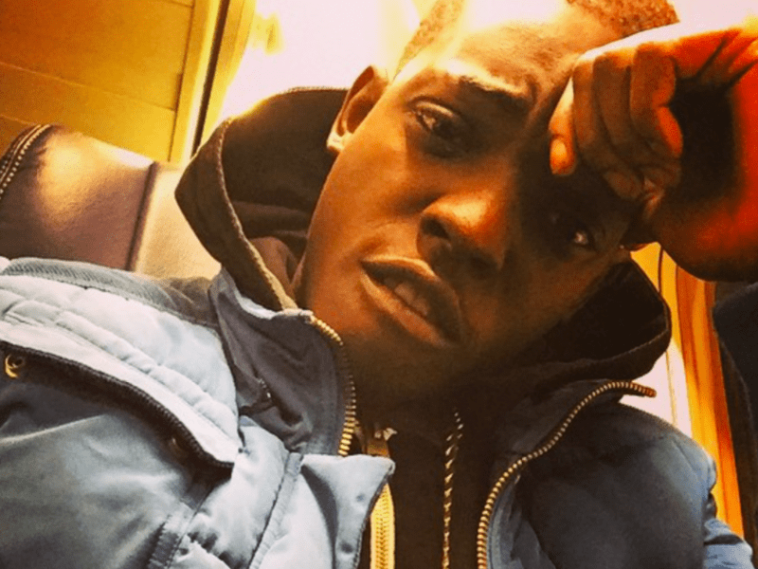 @sohh @sohhdotcom

159 Views
Comments Off on Bobby Shmurda Has A List Of Rules While On Parole
How Bobby Shmurda Can Stay Out Of Prison
Bobby Shmurda is home after six years locked up, but he's still on parole for another five years. That means while he's getting his Shmoney, he can't drink alcohol, go to bars, or associate with gang members. He also has an 8 p.m. curfew, and he's obligated to get counseling and drug tests on a regular basis.
"Top Shotta back in full effect the marathon continues #tmc 💙🛳💙"
Shmurda Gets Star Treatment From Brooklyn Nets
Bobby is really, really enjoying his freedom. His most recent escapade saw him at the Brooklyn Nets game and he received all sorts of hometown treatment. He received his own VIP suite as well as a signed jersey after the game from superstar James Harden.
"Spread love It's The "Brooklyn" Way 💙 Special thanks to @brooklynnets & @alwayscivil for the hospitality (( I got my own jersey yall don't act funny when I come warm up 🤣 ))"
Bobby Shmurda Reunites W/ NY Knicks Hat
Shmurda might have the best framed artwork in the world. The hip-hop star recently lit up social media with some fresh shots of himself holding onto a painting inspired by himself, his now-signature Shmoney Dance and iconic New York Knicks hat. The rap heavyweight went to Instagram with the must-see shots. The pics feature him holding onto the artwork.
"Left the spot like cheaaaa 😜 I love them"
The must-see IG post sparked a hefty co-sign by Atlanta hitmaker Rich The Kid.
"My Guyzer"
Bobby + Gucci Mane Link Up
A few weeks ago, rap star Gucci Mane went to his IG page with a slideshow of fresh pics. While he's shown chilling with fellow rap heavyweights like 2 Chainz, the standout shot is him and Bobby posing next to each other.
"Real N*ggas Back in Style!! Welcome Home @realbobbyshmurdags9 🥶🥶"
"Shmurda on da set ah ahh ahhh 🤫" -Bobby Shmurda
Bobby also went to his IG page to share the epic-looking moment.
"Da 🐺🐺🐺 is home #1017 wusshup baybieee @laflare1017"
"Welcome back" -Pooh Shiesty
"Welcome home Vato 🥶🥶" -Gucci Mane