New York rapper Nas and Ice-T are paying respect to a longtime friend and industry veteran. The hip-hop pair have shared condolences after Equal Standard writer/producer Joseph "Taheim" Bryan had his life taken from him through gun violence.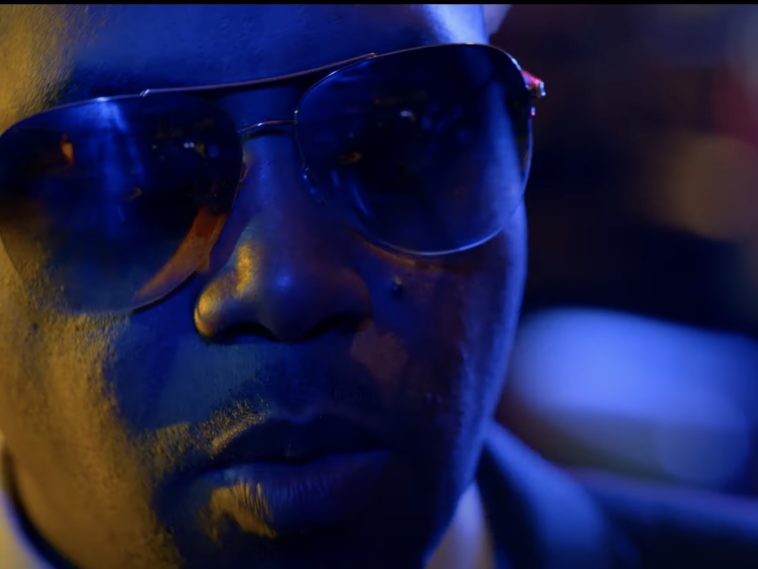 264 Views
Comments Off on Nas 'Speechless' After Careless Killing Of 'Equal Standard' Writer
Nas 'Speechless' After Taheim's Death
Nasir Jones went to his Instagram page to remember Bryan. The Queens native shared a pic of himself alongside Taheim holding onto a promotional poster.
"Speechless. Rest In Peace Taheim (in red) Most high is the best knower. 🕊 👑 One Of The Bridge Finest. My condolences to the family. Love"
Ice-T had a tougher time dealing with the fatal shooting. T specifically took aim at the people responsible for ending Taheim's life.
"MFs Killed my friend last night.I'm not in a good place behind this.Taheim was a GOOD dude making Positive moves.He wrote & we made the film EqualStandard together.He leaves a Wife&Daughter.Dirty MFs followed him home and Murdered him.Pic @iamtaheim1st @mobbdeephavoc @tobiastruv"
Taheim Fatally Shot In NYC
According to reports, the fatal shooting took place last Thursday in the Big Apple. Despite the murder happening in public, no arrests have been made, however, the investigation is ongoing.
The New York Police Department confirmed to The Hollywood Reporterthat a unit had responded at about 11:18 p.m. to a 911 call outside an apartment complex on Jackson Avenue in Long Island City. Bryan, 50, was identified with multiple gunshot wounds to the arm and torso. He was transported to Mount Sinai Hospital, where he was pronounced deceased. (The Hollywood Reporter)
Nas Celebrates His New Album's Success
On a lighter topic, Nas recently stepped up to alert the world his newly released King's Disease II studio album was back on top.
Nasir Jones went to his Instagram page to break some major news. The Queens native shared footage of himself catching vibes and revealing he has the top rap album in the nation.
"40 Side where a n!$$A seenitall KD2 #1 Rap Album In The Country"
The same week, Nas shared footage revealing his album isn't just a digital must-own.
"Haaa real copies dropping soon. #repost • @mikeruga THIS NEW @nas ALBUM GOT ME OUT HERE ACTING LIKE A BOOTLEGGER IN 2004 ! 😩🔥 #NasIsGood #KD2"
Nas' King's Disease II First-Week Sales
King's Disease II didn't need much promotion after all. The hip-hop veteran's latest studio album has debuted in the Top 5 of the Billboard Top 200 chart in its first 7 days.
Despite being announced just days before becoming available, Nasir Jones' LP managed to debut at No. 3 on the overall chart. The project only received competition from musicians Billie Eilish's Happier Than Ever (85K) and Olivia Rodrigo's Sour (61K).
Nas scores his 15th top 10 album on the Billboard 200, and highest charting effort since 2012, as King's Disease II debuts at No. 3. The set, released on Aug. 6, earned 56,000 equivalent album units in its first week. Of that sum, SEA units comprise 35,000 (equaling 47.44 million on-demand streams of the set's songs), album sales comprise 19,000 and TEA units comprise a little over 1,000. (Billboard)