Southern rapper Moneybagg Yo knows the Memphis Grizzlies basketball team has found greatness in Ja Morant. The hip-hop superstar has saluted the superstar NBA guard and plugged his upcoming PromiseLand documentary.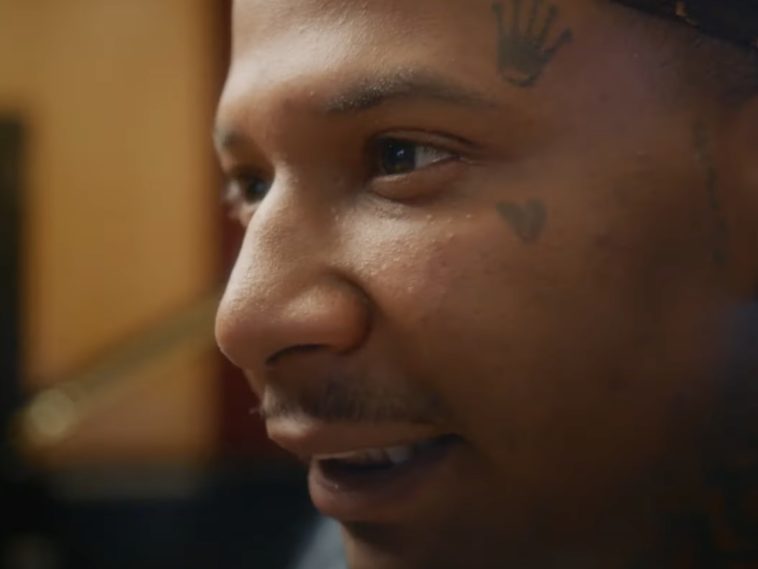 109 Views
Comments Off on Moneybagg Yo Salutes The New King Of Memphis Basketball
Moneybagg Yo Salutes The New Memphis King
Yo went to his Instagram page with a trailer of Ja's must-see film. Moneybagg is also featured in a snippet along with other high-profile entertainers including NBA star forward Carmelo Anthony.
"@jamorant "PromiseLand" Documentary Coming June 3rd 👀🔥🏆 #RookieOfTheYear"
Barring any setbacks, Ja's film is slated to debut on free streaming service Crackle in early June.
Take an intimate journey with NBA rookie Ja Morant as he navigates the perils of the 2019–2020 season—not just a challenging year for live basketball, but for humanity. Apart from the suspension of his sport, the young point guard must grapple with a world utterly transformed by a global pandemic and the urgent call for racial justice. Guest stars include Carmelo Anthony, A'ja Wilson and more.
Moneybagg Yo Asks Fans To Guess His New Artist
In non-basketball news, Moneybagg Yo recently posted a silhouette of his newest signee — blacking out everything but the Bread Gang chain — and asked fans to guess who he's added to the label. Popular opinion among Bagg's followers is the mystery man is up-and-coming Memphis rapper Tripstar.
"Can You Guess Da Newest BreadGang Artist?? 👀🤔 #WhoIsHim?"
Who Is Tripstar?
Tripstar reps South Memphis in Moneybagg Yo's neck of the woods. He's built a buzz for himself recently, with over 28,000 Instagram followers. It appears Tripstar recently wiped his IG clean, which some artists have been known to do before making a big announcement.
"Trip 2 Chicago" by Tripstar
Still Looking For New Talent
Moneybagg is determined to grow his empire. The "Time Today" hitmaker recently announced plans to sign multiple music newcomers to the team.
"Tag 2 New Artists U Think I Should Sign GO!! #BreadGang"