Florida rap duo City Girls are back-back with new tunes. The hip-hop pair have delivered in a huge way with their long-awaited and must-see "Twerkulator" single.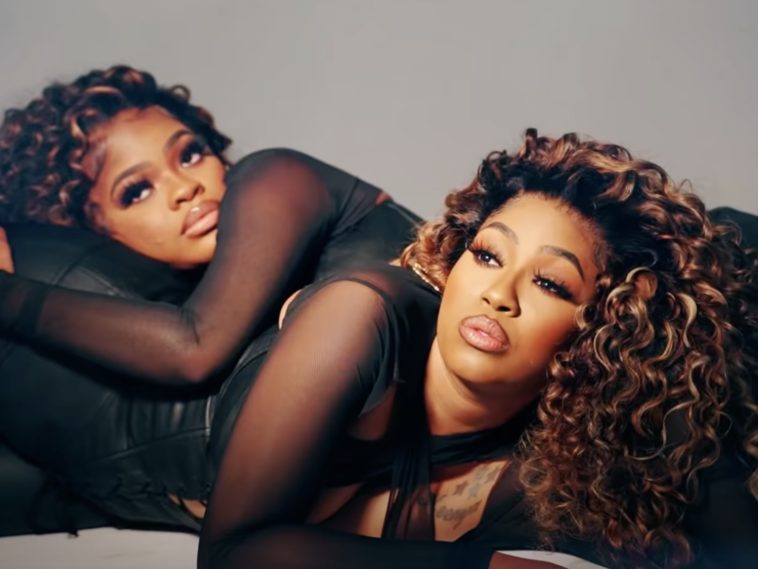 99 Views
Comments Off on City Girls' 'Twerkulator' Deserves Workout Repeat Song Mode
City Girls' 'Twerkulator' Deserves Workout Repeat Mode
After some major online teasing, both JT and Yung Miami delivered their steamy anthem to the masses. Instead of just dropping a new song, they also dropped a visualizer to get fans pumped for an inevitable official music video.
Hip hop's most notorious duo, City Girls, have returned with their long-awaited track "Twerkulator", out now via Quality Control Music & Motown Records. The club-ready standalone single is unapologetically City Girls, showcasing their unmatched confidence and a wily sense of humor over a punchy sample of the 80's classic "Planet Rock" by Afrika Bambaataa & The Soulsonic Force. The track's release is accompanied by a new visualizer. For the last several months, a snippet of "Twerkulator" has seen a massive run on TikTok with over 1.2M+ Creates and 750 Million Views on the platform. Now, with the official release of the track available to stream, City Girls are primed and in serious contention for another song of the summer. 
Yung Miami + JT's Twerking Takeover
Barring any setbacks, fans planned on geeking out for the duo's newest music to land on streaming platforms everywhere Friday. Yung Miami hit up her Instagram page to share the anthem's jaw-dropping artwork.
"It's time for the twerkulator!! FRIDAY We twerkulating 🤸🏾‍♀️🥳🎉"
Yung Miami Badly Wants To Be Nicki's Pal
The announcement comes just days after Miami hit up Twitter with a cringe request. YM asked rap star Nicki Minaj to unblock her from social media powerhouse Instagram publicly and didn't even take a direct message approach.
"Can you unblock me on Instagram @NICKIMINAJ ? … I'm not obsessed, desperate, none of that fr I just asked her to unblock me I ain't do sh*t! Tf ….. What delusional mean? Only thing I'm delusional bout is a n*gga respectfully … Only thing I'm delusional, crazy, or obsessed about is the n*gga I'm f*cking that's it. D*ck & my money Smiling face with"
Big Shots Exposed In Old Tweets
Last weekend, cringe tweets reemerged to the masses of Miami's rap pal JT. They point out why there could be some low-key tension between Nicki Minaj and the City Girls.
"I just don't like Nicki she feel she really run sh*t h** please I want cardi to take completely over push that b*tch to the back. Nicki overly happy on IG Beyoncé not saying nothing, chill out girl. the song good tho but calm down!"