Houston rapper Megan Thee Stallion is adding new meaning to being fresh and clean. The hip-hop star has lit up social media with a jaw-dropping shot of herself soaking in bubble bath goals in honor of Women's Awareness Month arriving.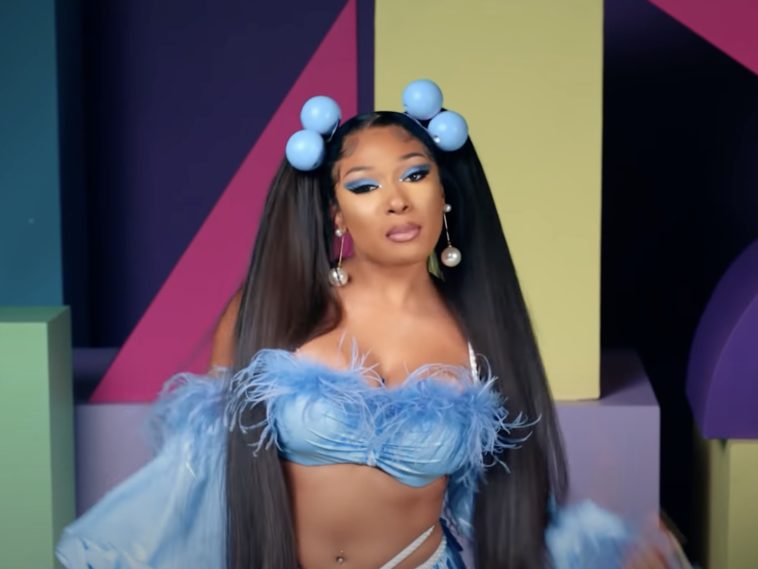 @sohh @sohhdotcom

119 Views
Comments Off on Meg Thee Stallion's Bubble Bath Soaks In Her March Goals
Meg Thee Stallion Bubble Bath Goals
Stallion hit up Instagram with a slideshow of eye-opening pics. Along with being covered in bubbles, Meg is also shown in the pic donning all-blonde hair.
"Happy First of thee Month 💙 go get sh*t done"
In addition to getting over 1.1 million likes, Stallion's pics sparked positive reactions from a few high-profile celebrity friends.
"😍😍😍😍😍😍" -Mulatto
"That bubble Bath look comfortable as hell friend, and you on the phone ??? Oh yea yo man coming over 😝" -Charlie Xile
"#BackToTheBubbles" -Webbie
Meg Thee Stallion + Pardison Fontaine Boo'd Up
This past weekend, both Meg and her publicized boyfriend/rapper Pardison Fontaine unloaded a grip of shots together. Some pics even included them extra comfy in bed together.
"I've been grinding so hard lately the hotties are abt to be so proud 😭 literally all I've been doing is working and entertaining mr hotboy 😂"
This past weekend, Meg went to her Instagram page with a sneak peek clip of her and Pardison together.
Meg Thee Stallion Boyfriend Announced
Recently, Meg went to her Twitter page to deliver the biggest tease of all teases. Despite not initially name-dropping her boo, Stallion did admit the mystery man was low-key upset with her right now.
"I'm healthy, I can take care of myself, my friends & family love me , my boo love me (he mad at me rn but he still love me) shiddd Beyoncé love me , I'm just happy and blessed lol"
The announcement follows Meg dropping a fire freestyle on her birthday.
The Real Hot Girl's Cry Baby Challenge
Megan isn't waiting around to join her own challenges. The hip-hop star recently showed off her "Cry Baby" dance moves.
"Thee mf Hot Girls 😝 #CRYBABYDANCE"