Grammy-winning singer Rihanna's Savage x Fenty brand continues to push diversity and Black excellence. The fancy lingerie brand has reportedly hired its first little person ambassador Tamera McLaughlin.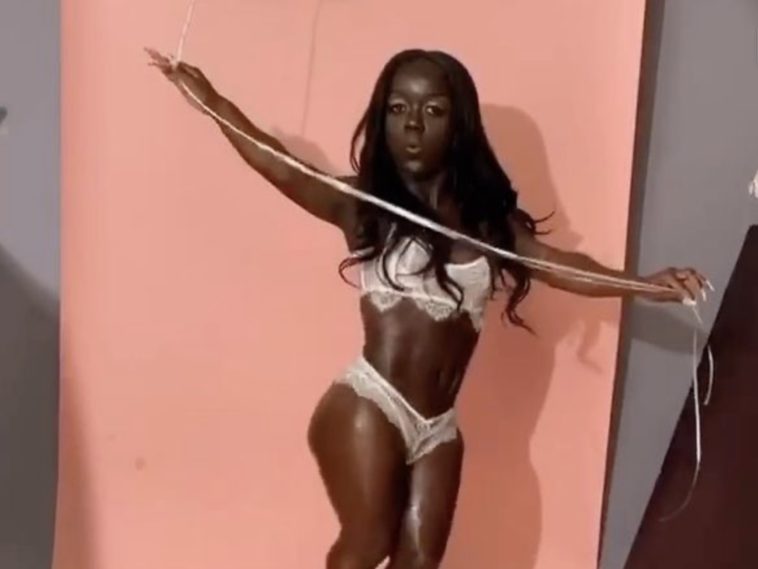 @sohh @sohhdotcom

119 Views
Comments Off on Rihanna's Savage x Fenty Casts First Little Person Model
Rihanna's Savage x Fenty Casts Tamera McLaughlin
According to reports, McLaughlin is from the East Coast and in her early 20's. The Savage team reportedly reached out to Tamera about having an interest in working with her after viewing some of her viral Instagram content.
Tamera, otherwise known as "Thee Little Person," is a 23-year-old social media influencer from Washington, DC who quickly gained a following after posting dancing videos and comedic sketches. "I shared my [dream] with my manager and she began to speak life into me by saying, 'You will get what your heart desires, keep posting and creating a buzz on social media.' A plan was discussed to order a lingerie set from Fenty, plan an exclusive photo shoot, and hopefully gain the attention of Savage X Fenty. The saying was, 'Since they won't come to me, I'll go to them!'" Tamera told BuzzFeed. "The week my ordered lingerie shipped, I got an email and it mentioned that they had somehow seen one of my viral videos and Fenty was interested in bringing me aboard as an ambassador! I CRIED IMMEDIATELY. Just that fast, it happened." (BuzzFeed)
Tamara recently went to her social media pages to share a glimpse at herself modeling Savage x Fenty.
"The first Little Person Ambassador 😈 @Savagexfenty #SavageXAmbassador 📸: @photomaticsmith"
Rihanna Kicks Off Women's Awareness Month
Recently, RiRi went to her Instagram page with a jaw-dropping shot. The pic featured the Barbados beauty solo and rocking a matching Savage x Fenty bikini and robe.
"savage af. don't trip. New @savagexfenty out now – only on savagex.com. #SavageSpring 🌸"
Rihanna's Savage X Fenty Is Worth A Billion
According to Forbes, Rihanna's Savage x Fenty brand increased its revenue by more than 200 percent in the last year and is now worth $1 billion. Celebrity endorsers like rapper Megan Thee Stallion, R&B singer Miguel and of course RiRi herself have helped expand the brand among the masses.
"Lawd forgive us for we are Savage 🙌🏾 #[email protected]"
Topless Photo Sparks International Outrage
The Grammy winner created a worldwide controversy with her recent topless photo on social media. Modeling a pair of Savage x Fenty shorts, RiRi's choice of jewelry led to accusations of religious insensitivity and cultural appropriation.
"when @PopcaanMusic said 'me nuh wan ya wear no lingerie tonight fa me girl'