Philadelphia rapper Meek Mill is living the sober life. He went online to reveal something major he was cutting out of his life.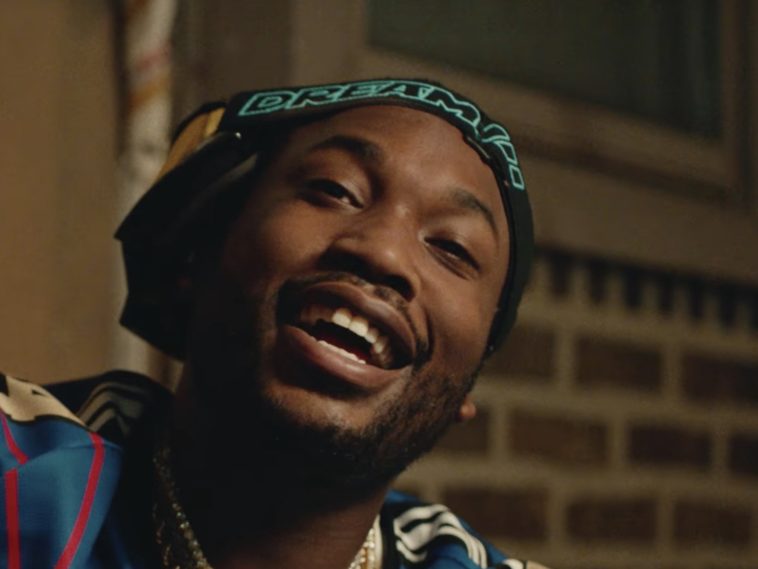 220 Views
Comments Off on Meek Mill Is Quitting Smoking Weed
Meek Mill Is Quitting Smoking Weed
Meek tweeted out that smoking weed was too much for him. He kept it straight to the point and told followers he was not with it anymore and hinted at quitting marijuana.
"This weed smoke not for me …….."
Meek Mill Prepares For Battle
The Maybach Music Group artist doesn't need weed to be locked and loaded with new tunes. The hip-hop star came through last week with an unexpected "War Stories" audio and visual gem no one saw coming.
The PA native's new song clocks in well over three minutes in length and ample hard-hitting bars. Most interestingly is the fact Meek used a flurry of instances for the music video. Everyone from rap heavyweight Lil Baby and Jim Jones to fellow Philly native Lil Uzi Vert make a cameo in the visual.
The record features Meek giving his twist to music icons JAY-Z and Too Short's "A Week Ago" classic.
Meek Mill + Lil Uzi Vert Dropping Soon
In mid-July 2021, Meek and Lil Uzi had social media paying attention to their moves. The pair had the Internet's full attention after they were seen shooting a music video for a new collab track.
Fans were begging for more details, or the actual new music drop itself. For now, there's no other word on what Meek and Uzi are up to – just the video evidence remains at the moment.
JAY-Z + Meek Mill Look Primed To Drop Heat
Meek and music mogul JAY-Z just don't hang out at billionaires' all-white parties. Instead, the hip-hop pair have a close-knit bond and look like they could quietly have some tunes brewing.
Meek hit up his Instagram page with a couple snapshots of himself alongside the one and only Jigga Man. While it's hard to tell if it's just a casual setting or studio session break, it's clear there's audio equipment around them.
"If I ain't him it's one of my guys 💎💎💎💎💎💎 if You the richest In the room you in the wrong room goat talk wit some billionaires I'll be there soon!"
The post ignited over 235,000 likes including a salute from New York rapper Fabolous. Big Apple native Busta Rhymes also crept into the post's comments section.
"👑👑👑👑👑"