Georgia native Silento is facing serious time. The "Watch Me" crooner has been indicted for the murder of his cousin.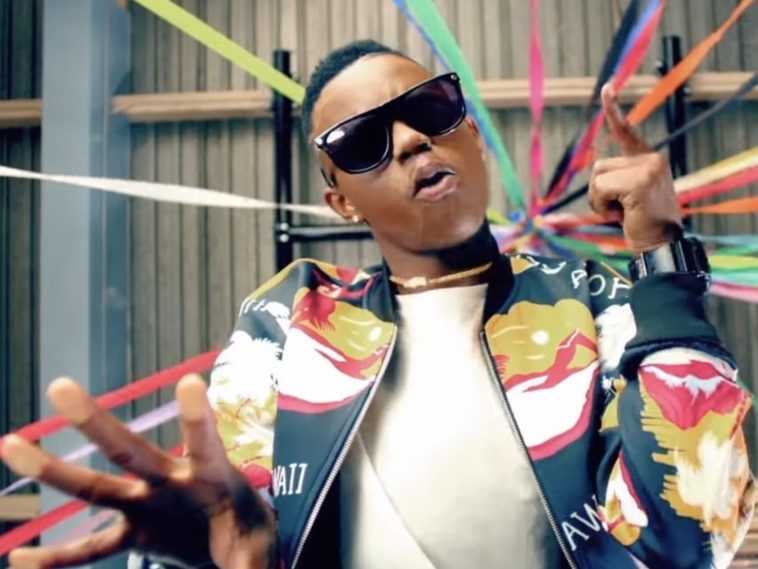 249 Views
Comments Off on Silento Indicted For Cousin's Murder
Silento Indicted For Cousin's Murder
Silento will go to trial after being indicted for murder. He's been busted for a total of four felonies after being originally arrested in February.
According to new legal docs … the grand jury hit the "Watch Me (Whip/Nae Nae)" rapper with 4 felony charges, including one count of malice murder and one count of felony murder. He's was also charged with aggravated assault and gun possession during the commission of a felony. (TMZ)
Silento Arrested For Murder
Rap artist and 23-year-old has behind sitting bars and will stay there as he awaits trial. News broke earlier in the year that he was arrested over a violent and serious crime committed against a family member.
The "Watch Me (Whip/Nae Nae)" rapper that went viral in 2015 has been arrested for allegedly murdering his cousin. Silento, whose real name is Ricky Hawk, has been booked into DeKalb County Jail and currently awaits trial.
Silento's Manager Releases Statement
His PR manager Chanel Hudson publicly released a statement about the incident. She says Silento is mentally ill and asked followers to send positive vibes.
"Please send my client some positive vibrations. Over the past several years, Ricky has been suffering immensely from a series of mental health illnesses. We will continue in his efforts of treatment, but we ask in the meantime the public uplift him and his family in immediate prayer and positive energy!!"
More Silento Murder Details Emerge
More details about the incident had been released. Police found eight bullet casings on the scene as well after Rooks was shot several times in the face and leg.
Hawk was booked into the DeKalb jail on one count of murder, police spokeswoman Michaela Vincent said in a statement. He was being held without bond late Monday, jail records showed. Police responded to a shots fired call Jan. 21 around 3:30 a.m. in the Panthersville area, The Atlanta Journal-Constitution previously reported. They found Rooks dead at the scene with multiple gunshot wounds, according to DeKalb police Lt. Rod Bryant. Investigators said they believed Rooks knew the residents at one of the houses on Deep Shoals Circle, where his body was found. (AJC)