Dipset member Juelz Santana is free, but he's not free-free. The Harlem native will be stuck in New Jersey for a bit after his request to travel to Miami for work was denied because he failed a drug test.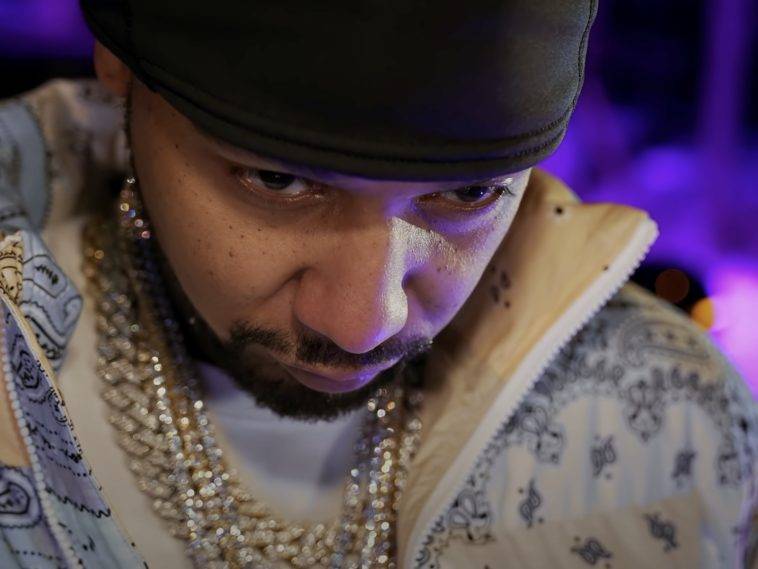 @sohh @sohhdotcom

159 Views
Comments Off on Juelz Santana's Freedom Shut Down After Drug Test
Juelz Santana Grounded By Judge
Juelz Santana got out of prison last summer after serving 19 months on gun and drug charges, but he's still on supervised release. The "Whistle Song" hitmaker is allowed to travel for work, but his recent request to go to Miami was rejected by a judge due to a failed drug test — and the fact that two convicted felons would've been traveling with him.
In the docs, obtained by TMZ, the feds claim Juelz was planning to travel to Miami with 2 convicted felons — a no-no under supervised release — and the Assistant U.S. Attorney also says his recent urine sample tested positive for opiates and methadone. Add it all up, and the judge ended up denying the request. Juelz's attorney, Jef Henninger, tells TMZ … Juelz will follow the rules for travel requests going forward and will hang out with "the right people." We're told his camp believes the drug test was a false positive. (TMZ)
Soulja Boy Goes Off On Juelz Santana + Tory Lanez
Atlanta rapper Soulja Boy isn't here for the capping. SB recently hit up his Twitter page to react to buzz about Juelz and Tory Lanez having issues with him. It's worth noting Juelz and Tory simply left emoji reactions to Soulja Boy's now-infamous Bathing APE remark on an Instagram post.
"N*ggaz will smack the hairline off Tory Lanez dude a whole goofy. Shooting b*tches and sh*t cap A** n*gga … Juelz Santana teeth fell out his mouth n*gga better pipe down … On God I did a song wit that lol n*gga ain't nobody who tf who he was n*gga better chill f*ck wrong wit dude n*gga must think I'm Travis Scott"
Soulja Boy Credits Himself For Fashion Influence
Soulja took to Twitter to make sure followers know he's the reason people are wearing BAPE. The Japanese streetwear brand has made waves in all facets of culture, but Soulja Boy wants his credit for bringing it to hip-hop.
"I made these nigg*z wanna wear BAPE"
Soulja Boy Drops Big Facts
The Atlanta native wants all the flowers. The hip-hop star has come forward to make a flurry of claims and statements proving he might be one of the biggest groundbreaking rap artists the music biz has ever seen.
"I was the 1st rapper on YouTube. Ever. In life. In history. … I was the 1st rapper on twitch. … I made the whole new rap game and music industry what it is today … have over 5 major record deals on the table as we speak because of she make it clap. Im 100% independent and not signed to anyone. … 2006. I started it. Legend."