Philadelphia rapper Lil Uzi Vert has been known to make some pretty wild purchases. Who can forget back in February when Lil Uzi took it upon himself to implant a diamond on his forehead. Now Uzi has moved past earthly possessions and it's time to colonize space.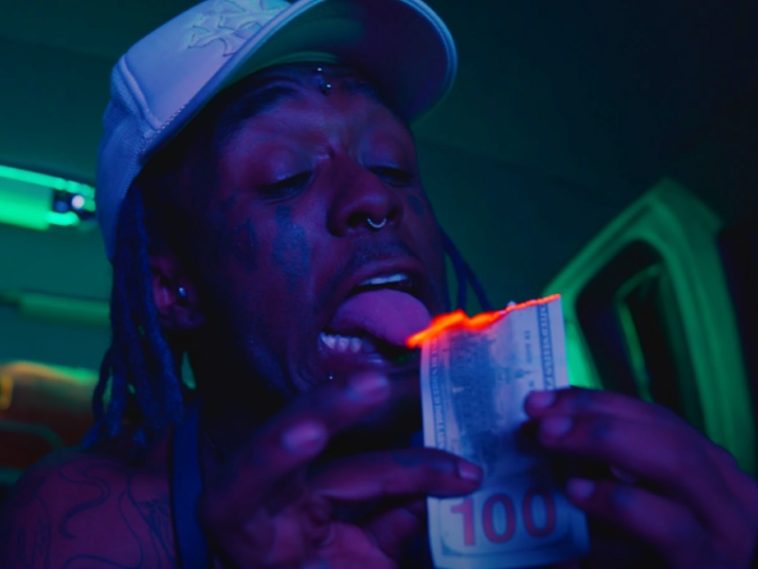 189 Views
Comments Off on Lil Uzi Vert's New Purchase Is Out Of This World – Literally
Lil Uzi Bought A Planet-No Cap.
Uzi's close friend and wife to Elon Musk, Grimes gave Uzi a shout out on Twitter to give everyone a "heads up" that LUV owns planet Wasp-127b. Planet Wasp-127b has been declared by scientists to be larger than Jupiter.
This planet buying excursion is pretty on brand. Uzi has always loved outer space and the cover of his latest album Eternal Atake has three beings standing on moon looking at glowing multi-colored Earth. It is still surprising that the first person ever to own a planet is a rapper from Philly, not the three billionaires having a space race right now.
Uzi has notified everyone on Twitter he is still working on it but Grimes confirmed that the documentation is almost complete.
(@Grimezsz) "Apparently @LILUZIVERT owns this planet – just a heads up"

(@LILUZIVERT) "I tried 2 surprise everyone 🤫🙏🏾🌎💰 still working on it 👍🏾 #neuralink ✅✅✅✅"

(@Grimezsz) "Documentation almost complete for @LILUZIVERT to legally claim wasp-127b – this is huge! First human to legally own a planet"
Lil Uzi Could Be Dropping What His Fans Have Been Waiting For
Lil Uzi Vert has been up to more than buying planets and riding ATVs through the streets. This week, Uzi had fans going when he hinted at the possible release of a long-awaited project, Pink Tape.
Lil Uzi left a cryptic post for his followers with the name of his project he has teased since December 2020. This comes only a few days after he posted on Instagram with the same caption.
This left many fans buzzing with excitement the anticipated mixtape packed with old Uzi Soundcloud tracks and new collaborations, including a rumored collab with Travis Scott, could really be on its way.
"Pink Tape 🧠®️"
Meek Mill + Lil Uzi Vert Dropping Soon
Speaking of new music, Philadelphia rap star Meek Mill and Lil Uzi Vert have something special on the way. The hip-hop stars have been spotted out in public on their new tunes grind filming a much-needed music video.
The pair has social media's full attention after they were seen shooting a music video for a new collab track. Fans are begging for more details, or the actual new music drop itself. For now, there's no other word on what Meek and Uzi are up to – just the video evidence remains at the moment.
Lil Uzi Vert's 'I'm Ready To Die' Tweet
It's good to see Vert the opposite of sad or depressed these days. Recently, LUV went to his Twitter page – initially – with a concerning life message. He appeared to reference how tired he was followed by a post about death.
"So I'm gettin literally broke down into pieces … I'm ready to die."
After screenshots went viral on LUV's message, it disappeared from his page. Vert then came forward to suggest the words were in reference to a song title.
"Song titles I'm back on my f*ck it sh*t …. And honestly I just been working to hard that I felt like that so I named 2 songs after my emotions … And honestly I just been working to hard that I felt like that so I named 2 songs after my emotions … I hate when the blogs grab my tweets like I can't express how tired I am I work hard"