Philadelphia rapper Lil Uzi Vert isn't thinking about tying any knots with real women anytime soon. The hip-hop star has social media's attention with the ultimate troll-worthy post revealing he's married – but there's a catch.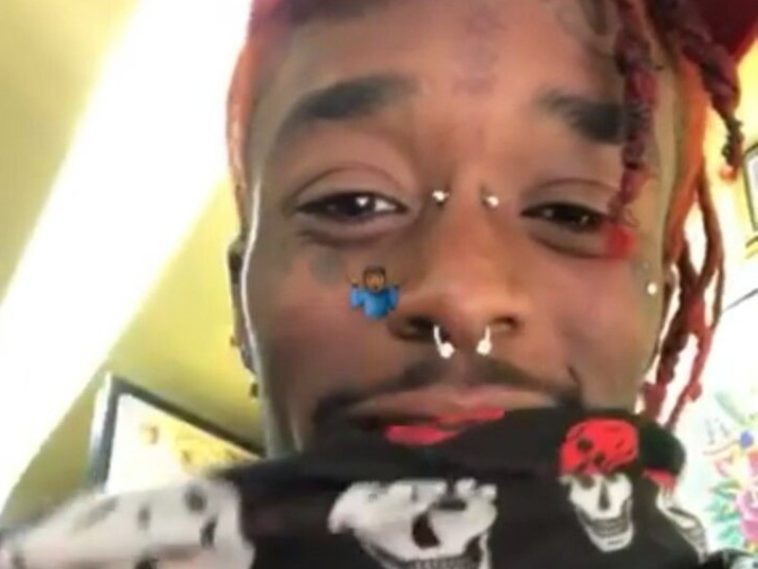 @sohh @sohhdotcom

119 Views
Comments Off on Lil Uzi Vert Has Already Tied The Knot + Married – Sorta
Lil Uzi Vert Has Already Tied The Knot
LUV went to his Twitter page with a hilarious tweet. Instead of gassing fans up about his past and present real-life crushes, Vert said he's faithfully connected to currency.
"Only thing I'm married to is the money"
Lil Uzi Vert Is Collaborating W/ Blink-182
In a recent Spotify "Rock This with Allison Hagendorf" podcast interview, rocker Travis Barker revealed his group Blink-182 recorded a song with Uzi Vert and said it features hit-making star Pharrell. Rather than calling it a "rap title," Barker said the song had more of a "punk" and "reggae-feeling" to it. The track is set to be featured on their next album, which they have yet to reveal the title or release date for, but TB confirmed it was in-progress.
"I mean, it's not like Blink's making a rap song or anything," Barker clarified. "It's like bringing Uzi over to our world. So it's more of a punk kind of like reggae-feeling song. I don't think Blink will ever be anything but a pop-punk band. That's who we are, and I feel like our fans have journeyed with us when we've done songs like 'Miss You' or ballads like 'Adam's Song.'" ("Rock This with Allison Hagendorf)
Lil Uzi Vert Has No Problems With Other Rappers
Lil Uzi Vert recently answered a Twitter fan who assumed the artist had beef with former president Donald Trump-supporting rapper Kodak Black. Uzi cleared the air and said he's cool with Kodak, then answered similarly to fans who asked if he's down with Playboi Carti, Lil Yachty, Rich The Kid and pop star Justin Bieber.
We know you don't fw Kodak
I do … who told you that
Low-Key Tekashi 6ix9ine Jab
Well, there is one notable rapper that Lil Uzi Vert doesn't rock with: Tekashi 6ix9ine. Hip-hop's most infamous snitch is on the bad list of a lot of people in the industry, and Uzi supposedly threw some shade at him following Tekashi's public altercation with Philly homeboy Meek Mill.
"[So] many rats nowadays god will handle em"