Florida rapper Lil Pump is backtracking on some controversial comments he made in the past about rap legend Eminem. In a new interview with Terror Squad's Fat Joe, the "Gucci Gang" rapper claimed that he "couldn't remember" ever dissing Slim Shady.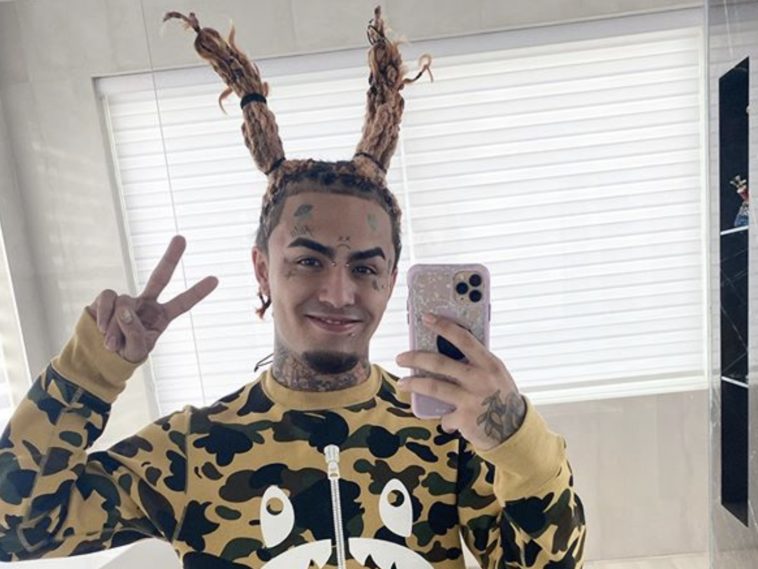 @sohh @sohhdotcom

149 Views
Comments Off on Lil Pump Blanks Out About Disrespectful Eminem Disses
Lil Pump Forgets Dissing Eminem
During his "The Fat Joe Show" interview on Instagram Live, the Miami native blanked out when asked about dissing Marshall Mathers. Despite Joey Crack continuing to reference the jabs, Pump swayed away from the topic.
"Who?," Pump said in response to being questioned about dissing Eminem. "I don't remember that. Who? [laughs]"
Back in December 2020, Pump made dicey comments bashing Em. In the now-infamous footage, he is shown calling Eminem "lame as hell" and "old."
"F*** Eminem, you is lame as hell, ain't nobody listening to your old a**. You lame as f***, b****! I woke up on bulls*** today, I'm back on my f*** s***." – Lil Pump
Lil Pump Disrespects Juice WRLD On New Song
In January 2021, Pump took to his Instagram Story with a sneak peek of some new music. Notably, LP seemed to namedrop late rap star Juice WRLD in a slightly disrespectful way, taking aim at Juice's fatal overdose in a Chicago airport, along with the 70 pounds of marijuana that were discovered on his private jet at the time.
"Mama told me don't go to school on a Percocet/Like Juice WRLD, 70 pounds on a private jet" -Lil Pump
Lil Pump Banned From JetBlue
At the end of 2020, Pump made headlines when he refused to wear a mask aboard a JetBlue flight. This violated the company's coronavirus safety precaution rules and caused him to be banned from future flights. The captain of the flight spoke on the matter following the decision.
"… correspondence from the flight deck that day — in which the captain was detailing exactly what LP was doing … and what needed to happen when they arrived. At first, he says Pump was simply noncompliant with their mask policy, but later said he was sneezing and coughing into a blanket sans mask (perhaps on purpose) … and that more than just a supervisor needed to meet them, as Pump had to be dealt with "firmly." The last correspondence sent says Pump finally obliged and put on his mask — but the dude wasn't finished with JetBlue at that point … he later took to social media to cuss 'em out. (TMZ)
Royce Da 5'9 Disses Pump
In December 2020, Detroit rapper Royce Da 5'9 took to his Instagram to diss Pump. He dropped some hilariously disrespectful words and took a few major shots at him, as well as saying he wanted to slap Pump for being disrespectful.
"I'll slap them glasses so far off his face, they'll land in a whole nother genre … Not cuz I'm mad just cuz I'm exhausted with all the tuff talk from all these harlemess creatures … Enjoy yourself. You actually m make money off blatant misappropriation while not being really good at anything …" -Royce Da 5'9″