Rap rookie Lil Nas X and Jack Harlow are doing it b-i-g after dropping "Industry Baby" to the masses. The hip-hop pair's must-see and must-hear new single is bodying its current Spotify competition.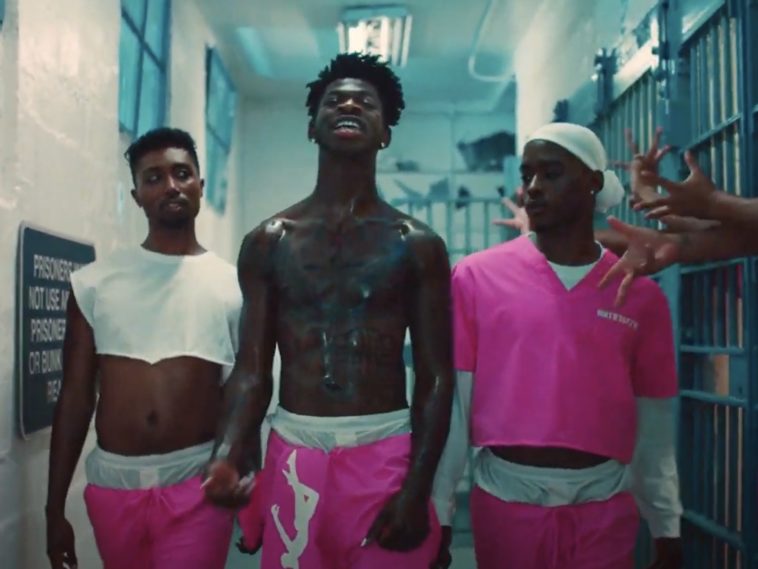 179 Views
Comments Off on Lil Nas X + Jack Harlow's 'Industry Baby' Keeps Doing Huge Numbers
Lil Nas X + Jack Harlow's 'Industry Baby' Is Doing Amazing
Based on weekend data, Nas and Harlow's "Industry Baby" is peaked to the top spot of the streaming giant's United States chart. In just 48 hours, the song's already banked over 2 million listens.
". @LilNasX and @jackharlow 's "INDUSTRY BABY" rises to a new peak of #1 on the US Spotify chart with 2.12 million streams."
This week, Jack Harlow went to Twitter to defend X's vision and how devoted he was to helping Lil Nas have the visual live up to his expectations.
"step of the way. If he had asked me to be in that shower scene I woulda been in that shower scene. I just let the mastermind cook. Honored to be apart of it."
Lil Nas X's 'Industry Baby' Is Pure Must-See Craziness
In the "Industry Baby" music video, X goes with an entire prison setting to tell a story he takes full credit in telling. There's everything from a reference or salute to New York rap veteran 50 Cent's "In Da Club" video to his certified Grammy wins to going all-nude dancing in a jaw-dropping shower scene. There's not holding back from X in his newest single and visual.
Lil Nas X Goes Nude
Earlier in the week, X went to his Instagram page with some pretty stunning art. The picture featured him nude and breaking chains loose from his body surrounded with heavenly lights and clouds.
"INDUSTRY BABY 👶🏾🍼 (FT. JACK HARLOW) [PROD. TAKE A DAYTRIP & KANYE WEST] JULY 23RD"
Lil Nas X Thinks He Might Go To Jail
Prior to letting the world know what he really had planned, Lil Nas X said he believed he could be heading to jail. He added in some comedy about somebody making gay jokes in place of him while he's away. The Georgia native joked about appearing in court this week regarding the controversial shoes.
"all jokes aside i can't believe i might be going to jail. who's going to make mildly funny tweets about being gay while i'm away"
The jail posts all turned into the perfect opportunity for Nas to show off his acting skills and plug new music in the form of "Industry Baby" set to arrive July 23.