Maybach Music Group's Wale is back and at 'em again. The hip-hop veteran has stepped up to let the world get a glimpse at himself on the comeback road following a brief social media hiatus.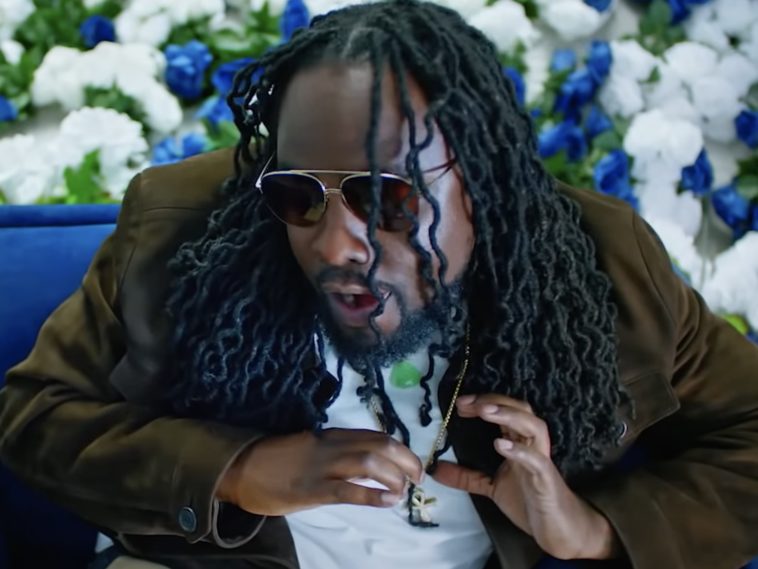 119 Views
Comments Off on Wale's Back On His Music Grind After Social Media Hiatus
Wale's Back On His Music Grind
Ralph Folarin hit up his Instagram page to share a snapshot of himself draped in pure fashion goals attire. Along with the camera flex, Wale revealed plans to hit up at least two live concerts.
"Rolling Loud today .. also performing at a festival in Miami at 7"
Wale's shorts even sparked a co-sign and reaction from MMG alumni Rockie Fresh.
"Shorts 🔥🔥"
Wale's Back On IG
Heading into the weekend, Wale lit up his Instagram page to provide some content and a possible explanation for what he has been dealing with lately. The Washington, DC native hinted at anxiety possibly being the reason for his medical complication and brief break from the Internet.
"Things Anxiety Often Gets Mistaken For. Appearing 'Cold' And Distant: Because all of their attention is focused on not managing their symptoms and appearing 'okay.' Rudeness: Due to the unpredictability of anxiety, it can result in one socially withdrawing to cope with their symptoms (and thereby cancel plans last minute or leave an event early)"
Wale Alarms Hip-Hop W/ Illness Announcement
Earlier in the month, Wale went to his Instagram Story to say he was "extremely sick". He didn't offer up any more details on what this could possibly mean, but Ralph Folarin noted a social media hiatus would come as well.
"I am out of commission. I been extremely sick since Saturday. I've missed many calls and texts.. Thank you to everybody who called wit genuine concern. I ain't sure how long I'll be down but this sh*t ain't slight… Soon as I can come back strong I'll be back strong. As for now management will run my socials. Much love, see y'all soon."
Wale's Good Vibes Is A Must-Hear
The news came just weeks after Maybach Music Group boss Rick Ross plugged Wale and singer Chris Brown's new collaboration. Yung Renzel went to his Instagram Story with footage of himself hyping up their "Angles" single.
Renzel encouraged his millions of followers to show love to Wale by going to his page and playing "Angles" on their own accounts. The Brown-assisted visual and single had continued to make waves since dropping a few days prior.