Female rap veterans Lil' Kim and Trina aren't being taken seriously. The Florida native went online to reveal that she's been trying to get a VERZUZ battle going during a recent interview but the feedback hasn't been the best.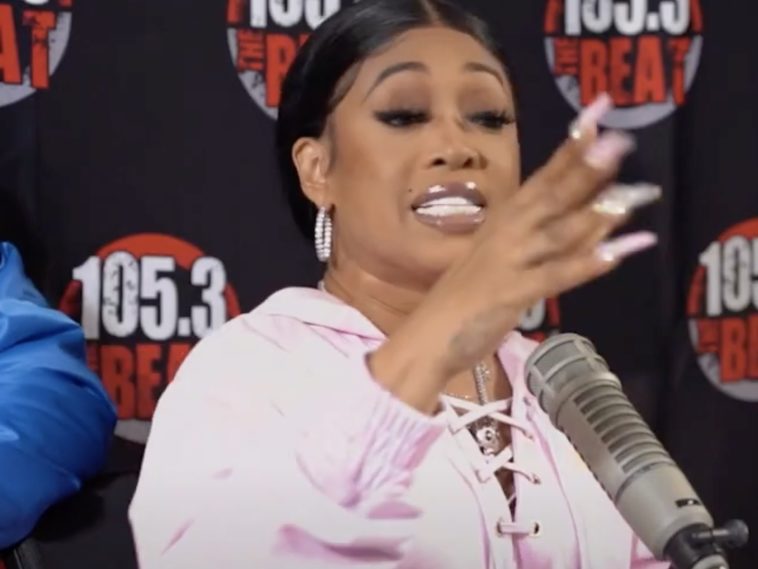 99 Views
Comments Off on Lil' Kim + Trina VERZUZ Battle Is Not Being Taken Seriously
Lil' Kim + Trina VERZUZ Might Never Happen
Trina was asked about who her best opponent for a VERZUZ would be. She responded quickly by namedropping Kim, but added that nobody has reached out to her about the face-off. She paid major love to the "No Time" rapper and expressed a whole lot of interest in getting on a battle with her, but nothing has come to fruition yet.
"It won't even feel like a competition because it's a family thing. I'm probably gonna be so much more engaged in her records than anything cuz it'll go back to when I first heard her, so I'll be in my vibe, like fanned out…That's just what I would say. That's just my little opinion, but nobody reached out."
Timbaland Says Chris Brown's Catalog Is Unbeatable
VERZUZ co-creators Timbaland and Swizz Beatz were on The Breakfast Club radio show, and of course the talk turned to fantasy-booking music battles. When it came to a hypothetical matchup of R&B superstars Chris Brown and Usher, one of the legendary producers made his pick clear.
Show co-host Charlamagne Tha God put Usher on his list of artists whose catalogs are untouchable. But Timbaland thinks Chris Brown could take down the "Nice and Slow" crooner.
"Chris Brown got too much in his bag. He got like 50 bags, bruh!"
VERZUZ Announces XSCAPE + SWV
The VERZUZ franchise isn't slowing down – at all. The popular face-off competition series has announced legendary R&B groups SWV and XSCAPE gearing up to put their classics on the line.
"R&B queens unite 👸🏾👸🏾👸🏾 It's OFFICIAL OFFICIAL 🔥 @officialswv vs @officialxscape 💕💕💕 Saturday, May 8th at 5pm PT/8pm ET LIVE in the @Triller app OR on @VerzuzTV. #VERZUZ @femmeitforward Drinks by @Ciroc"
VERZUZ Announces Huge Battles
Following an epic showdown between Wu-Tang Clan's Raekwon and Ghostface Killah last Saturday night, VERZUZ hit up its social media pages to deliver epic news. In addition to the Isley Brothers going up against legendary soulful group Earth, Wind & Fire, additional bouts including Method Man and Redman are happening along with a mystery rematch on Memorial Day Weekend.
We're just getting started 🔥🔥🔥🔥 We got so much on the way and can't wait to reveal the rest, but for now… 💥 The Isley Brothers vs Earth, Wind & Fire | April 4th 💥 Redman vs Method Man | "How High" 4/20 Special Watch on @verzuztv or @Triller 🔥🔥🔥 Try to guess the other ones!!