Award-winning producer Benny Blanco had a close call with Beyoncé. During a recent interview, he detailed almost giving her a major kiss by accident.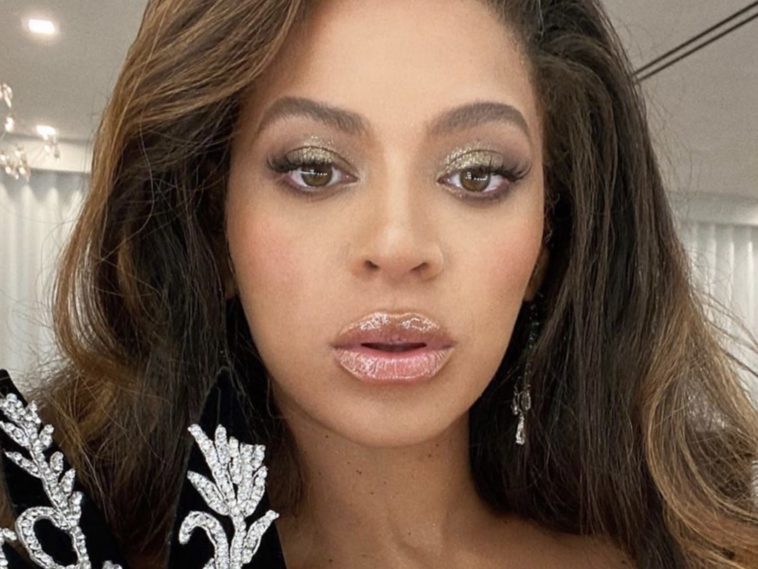 @sohh @sohhdotcom

199 Views
Comments Off on Benny Blanco Recounts Accidentally Kissing Beyoncé At JAY-Z's House
Benny Blanco Recounts Accidentally Kissing Beyoncé
Benny Blanco says he was visiting at Queen Bey and JAY-Z's home when the close call happened. As he went to depart, he tried to kiss Beyoncé on the cheek per his European customs but ended up landing on the side of her lip. He immediately panicked but nothing came of it.
"I went to do like, kiss on the cheek, and I guess we just missed a little bit. And just like, I definitely hit the corner of some sort of lip. I'm like, 'Oh my God. This is the worst thing in my life.' And I'm sitting there, and as I'm doing it, out of the corner of my eye, JAY-Z is right there looking at me. And I'm just like, 'My lip is here. Hers is there, and there's definitely some corner things are happening.' And I look at Jay and I'm like, 'Oh, OK. I'm dead. My life is over. It was great. Nice knowing you guys…. No one noticed, she didn't.'"
Beyoncé Shares Boo'd Up Pics
Beyoncé is still geeking out over her unforgettable awards show night. The iconic crooner hit up social media to share a batch of pics from the 63rd Grammy Awards two Sundays ago. Queen Bey hit up Instagram with the slew of shots. Some of the pics feature her husband/rap mogul JAY-Z wearing a face mask along with a priceless moment alongside fellow Houston native Megan Thee Stallion.
JAY and Bey's daughter Blue Ivy became the second-youngest winner of a Grammy Award ever at this year's show. Her superstar mother couldn't hold back the emotions during the acceptance ceremony and let it be known how proud she was, touching upon her own journey as a musician and dishing out a sincere congratulation message.
Blue Ivy won the Grammy for Best Music Video for her contribution to "Brown Skin Girl", by none other than Bey herself, which has also netted her the BET Her Award as well as an NAACP Image Award.
Beyoncé Has Historical Night At The 63rd Grammys
Beyoncé had a very, very historic night. She took home four of her nine nominations, putting her at 28 total Grammys – the most for a female artist of all time. In addition to her win for "Black Parade", she took home Best Music Video for "Brown Skin Girl". Bey also won Best Rap Performance and Best Rap Song for "Savage", with Megan Thee Stallion.
Showing Her Support To Meghan Markle
The very, VERY decorated singer is showing huge support for British royal family member Meghan Markle. Queen Bey recently went online with lots of praise for the married mother after her tell-all interview with TV icon Oprah Winfrey. Bey went online to support Meghan Markle and offer praise for her "courage & leadership". Markle spoke with Prince Harry about instances of racism she endured in the royal family and revealed a slew of issues they went through over the last few years. The Buckingham Palace has released a statement about the matter as well.
"Thank you Meghan for your courage and leadership. We are all strengthened and inspired by you."
During the must-watch interview, Markle spoke on possible racism existing with the Royal Family.