Chicago rapper Lil Durk is gearing up to drop a collaboration album with Atlanta's Lil Baby. Ahead of the album's release, Durkio went to social media to drop a teaser of some new music from the ambitious project.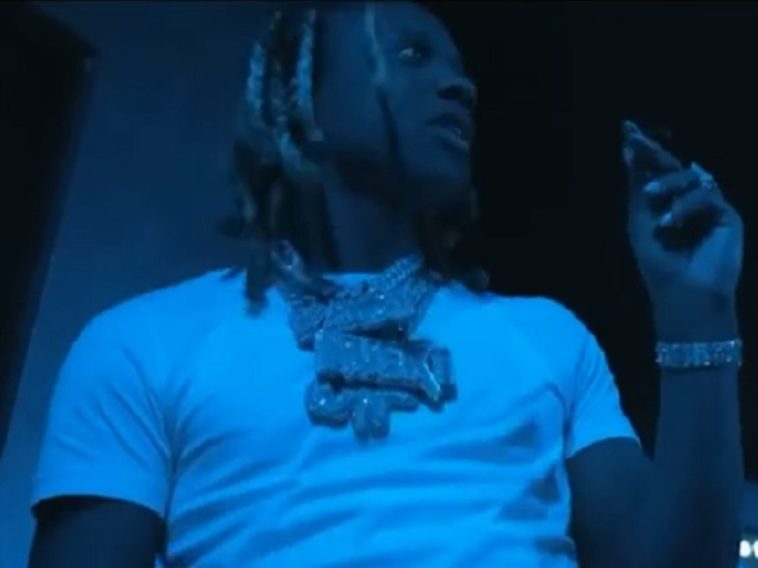 149 Views
Comments Off on Lil Durk Teases New Song From Joint Album W/ Lil Baby
Lil Durk Gives A Sneak Preview Of Lil Baby Joint Album
The hip-hop super-team of Lil Durk and Lil Baby has joined forces like Kevin Durant and James Harden, and their championship-contending debut — titled Voice of the Heroes — is set to drop on June 4. In the meantime, Durk teased some new music on his social media and gave Baby a shout-out.
"If this don't make it ima be 😡….. @lilbaby what we doing"
Initial Release Date Pushed Back
Hip-hop heavyweights Lil Durk and Lil Baby's had initially announced a release date of May 28 for their joint album. But soon after Def Jam announced that late rap legend DMX's posthumous project Exodus was dropping on that date, Durk and Baby's album was held off for a week — reportedly out of respect for the fallen icon.
"The voice of the hero's may28th what y'all think….. @lilbaby"
"How Does 'Voice Of The Heroes Dropping May 28 Sound'? 🔥🔥🤯 I'm Tryna See Some… @lildurk"
Lil Baby Makes Game's Top 10 List
West Coast rapper Game has just provided enough ammunition to keep fans debating. The hip-hop veteran has shared his Top 10 best rappers list ranging from moguls like JAY-Z and Nas to Lil Baby.
My top ten best rappers alive list in order (Not including myself) 1. Jay-Z 2. NAS 3. Lil Wayne 4. Eminem 5. Kendrick 6. Snoop Dogg 7. Drake 8. Andre 3000 9. J. Cole 10. Lil Baby (And by the way, I'll go bar for bar with anybody on this list)
Azealia Banks Blasts Lil Baby Over Tweet
New York rapper Azealia Banks isn't afraid to call men out when she has a problem. The hip-hop star responded to a controversial tweet by Lil Baby blaming women for fueling beef among men.
"We gotta stop letting these females be the reason behind the beef!" (Lil Baby)
"Or just stop being uneducated drug addicts and killing each other like f**king rabid monkeys……" (Azealia Banks)