Hip-hop superstar Lil Baby's first basketball game on a big stage went about as well as Nate Robinson's pro boxing debut. Baby was totally out of place on the court with fellow Southern rappers 2 Chainz, Quavo and Jack Harlow in their 2-on-2 showdown during NBA All-Star Weekend.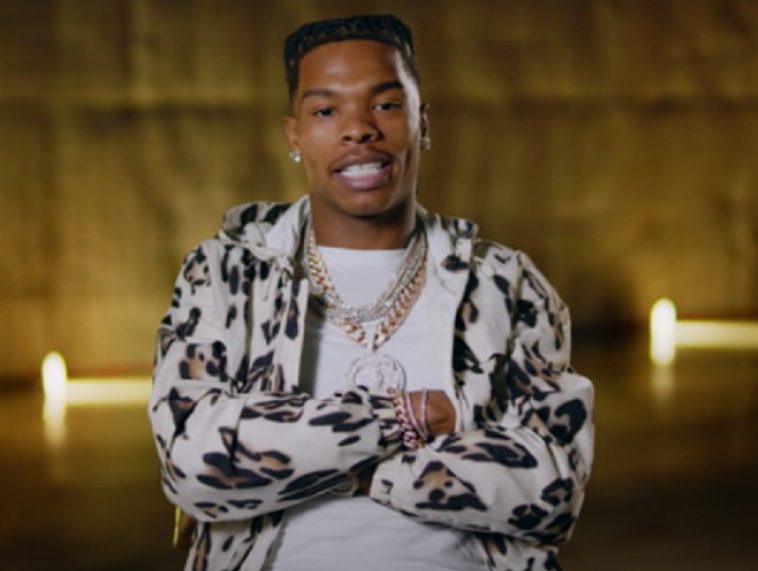 @sohh @sohhdotcom

129 Views
Comments Off on Lil Baby Explains Why He Kinda Sucks At Basketball
Lil Baby Has An Excuse For His B-Ball Performance
Hey, everybody can't be great at everything. Lil Baby has mastered the rap game, but his hoop game provided the Internet with all kinds of joke material. Like you've probably heard before from an embarrassed ballplayer, the BET Award winner blamed it on not having played in a while.
"Been put that down basketball to go see what the field like"
Lil Baby + 2 Chainz Take An L Against Quavo + Jack Harlow
2 Chainz, the biggest (6-foot-5) and most experienced athlete (he played college hoops) in the 2-on-2 game, looked like LeBron James trying to carry a subpar squad in his early Cleveland days. He couldn't do it all, and Quavo and Jack Harlow did their thing in victory.
Quavo & Jack Harlow vs. Lil Baby & 2 Chainz
Lil Baby Set To Perform At Grammy Awards
Moving on to what he's good at, Lil Baby will be one of the featured performers at the upcoming Grammy Awards show. He'll be joined by hip-hop stars like Cardi B, DaBaby, Megan Thee Stallion and Roddy Ricch.
The Recording Academy announced the full lineup for the 2021 GRAMMY Awards show, officially known as the 63rd GRAMMY Awards. Performers include Bad Bunny, Black Pumas, Cardi B, BTS, Brandi Carlile, DaBaby, Doja Cat, Billie Eilish, Mickey Guyton, Haim, Brittany Howard, Miranda Lambert, Lil Baby, Dua Lipa, Chris Martin, John Mayer, Megan Thee Stallion, Maren Morris, Post Malone, Roddy Ricch, Harry Styles, and Taylor Swift. Artists will be coming together, while still safely apart, to play music for each other as a community and celebrate the music that unites us all. (Grammy)
Cardi B Calls Offset's Son A Perfect Sibling
Outside of the Grammys, Grammy performer Cardi B has shown nothing but love to her step son. The hip-hop star recently went online to show love to her husband Offset's mini-me Kody on his birthday.
"My King Kody is big boy 6 I love you 4ever and after" -Offset
B went to Off's Instagram page to share her super kind words. Cardi used a super adorable emoji heart in her salute to Kody.
"Big King .Sweetest Brother ❤️"