Atlanta rapper Lil Baby is not a stranger scandal. From rumors of him cheating on his then-girlfriend Jayda Cheaves with multiple adult film stars to being arrested in Paris, he has has been through it all. It's the reason why when a new video surfaced of him touching a woman in a way some deem to be seductive, he was prepared to defend himself.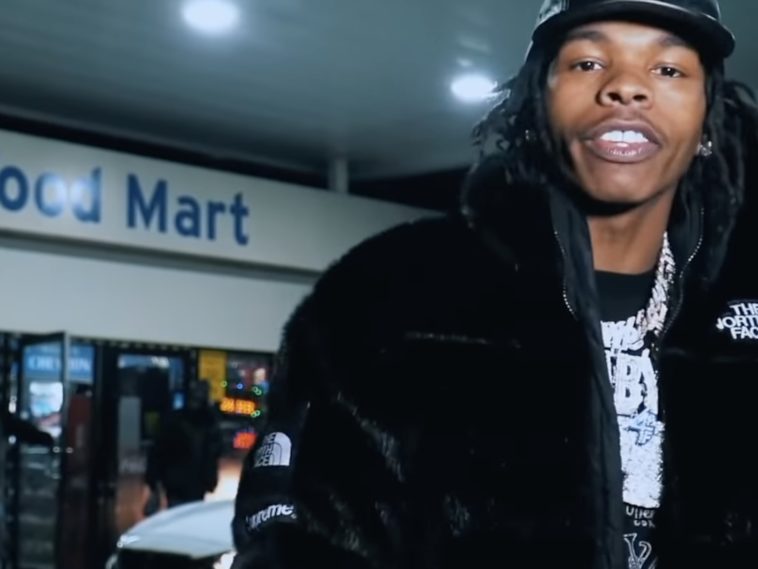 179 Views
Comments Off on Lil Baby Calls Out Creeps Trying To Expose Him
Lil Baby Calls People Filming Him Touching Woman In Club 'Creeps'
After his performance at Rolling Loud Miami, Lil Baby hit the clubs. This trip to the venues wasn't without scandal as video surfaced of Lil Baby caressing an unknown woman's shoulders appeared on social media.
This video was then reposted with a caption asking followers to caption the footage. Lil Baby then took it upon himself to defend his honor in the comment section, calling the person who recorded him a creep and asking for everyone to just let him live.
"Let me live !! I was telling her to get girls out our section !! Y'all be creeps fr !! Tf is you recording me"
Lil Baby + James Harden Turn Up At Rolling Loud
The mystery woman in the club isn't the only person Lil Baby has a tight bond with. He and NBA All-Star James Harden really are best friends. After going across the globe for Paris Fashion Week – and getting in legal trouble – they've returned to the United States and took their friendship goals to the South.
Harden and Lil Baby were seen turning up at the Rolling Loud Miami music festival. The Brooklyn Nets superstar rocked a throwback Snoop Dogg shirt while they clocked in their friend goals.
Lil Baby Arrested In Paris
LB almost had to be behind bars for a minute. The hip-hop heavyweight was recently arrested in Paris, France.
Lil Baby and Harden were busted by the Paris police. The latter was detained and released, but the "Woah" crooner was taken in after authorities allegedly found 20 grams of cannabis in the glovebox of a car he was in. The pair were in the city for Paris Fashion Week.
"Baby was seated in the back of a police van and appeared to be handcuffed … local reports say he was among 3 people arrested for some sort of marijuana-related charge. The report said the vehicle the men were traveling in was pulled over and officers could smell marijuana. There were allegedly 20 grams of weed discovered." (TMZ)
Lil Baby + Lil Durk Tour Dates Announced
Outside of the legal drama, LB is trying to get back on the concert grind. After COVID-19 shut down the live music scene for most of the last year, a lot of artists are returning to the stage in the latter half of 2021, including Baby and his new tag-team partner Lil Durk.
Lil Baby revealed his 2021 Back Outside Tour dates on social media. The "Bigger Picture" hitmaker will be joined by "special guest" Lil Durk, hot off their joint album The Voice of the Heroes. The tour begins Sept. 1 in Mansfield, Mass., and concludes Oct. 15 in West Palm Beach, Fla.
"Let's See How Fast We Can Sell Out 👀👀 ! 'The Back Outside Tour' Coming To A City Near You !! Get Your Tickets Now !!"