New York rapper Bobby Shmurda doesn't know how to feel. In a new interview, he revealed freedom sometimes leaves him a little confused months after being released from prison.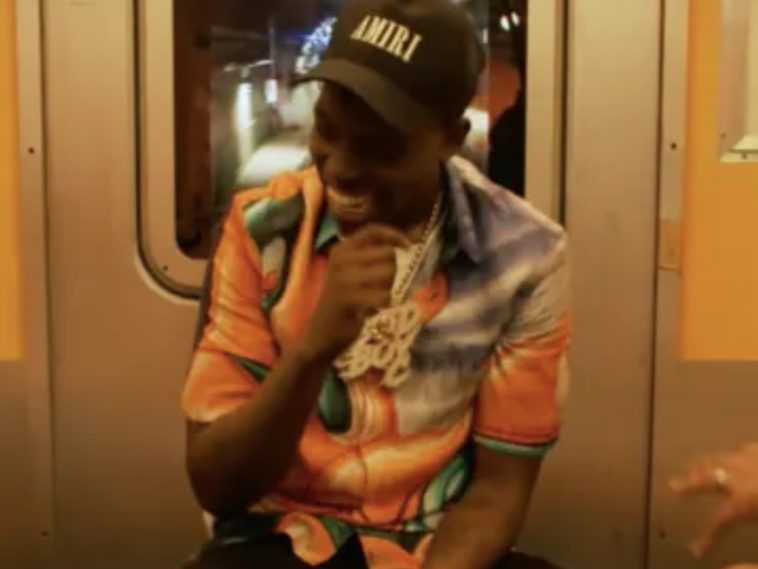 109 Views
Comments Off on Bobby Shmurda Doesn't Know How To Feel About Being Free
Bobby Shmurda Doesn't Know What To Feel
After spending over six years behind bars, Shmurda says he doesn't know how to feel about freedom. While it's great to be home, he says, sometimes it's all work and sometimes it feels surreal to be back.
"Honestly, it's mixed emotions. Some days is work, and some days it's like, 'Yo, I'm home.' You know when you can't believe you're home? I done came home before but this time it was like, I'm home. You know. what I'm saying? I'm home. When you come home, you gotta see everything and what's what. What's this? What's that? That's what's really been going on. I'm trying to see what's this and what's that before you move cause being in jail just made me smarter. I used to move off a lot of impulse."
Bobby Shmurda Working W/ Offset + Migos?
The Brooklyn native has been tight with Atlanta's Migos for a while. Before Bobby got locked up six years ago, he was reportedly working on a joint project with the trio of Quavo, Offset and Takeoff. New pics of Shmurda and Offset possibly in the studio set off a renewed round of rumors.
Offset recently posted pics of himself and Bobby Shmurda on social media — possibly in a recording studio — which had some fans wondering about a future collaboration. But a lot of people just wanted to know if the "Hot N*gga" hitmaker is gonna drop any new music anytime soon. Shmurda has been spotted in studios and hanging out with a long list of artists since he got out of prison in February, but so far nothing official has surfaced with his name on it.
"I feel like Bobby just in the mix he ain't really gon drop a song" (kleedoee)
"He aint ever gonna drop tho" (sherwin_ej25)
"This man with a lot rapper but still haven't dropped anything 🤦🏾‍♂️" (khiefkizz215)
Tekashi 6ix9ine Blasts Bobby Shmurda Over Roc Nation Deal
Hip-hop superstar Tekashi 6ix9ine is a magnet for controversy, in part because he doesn't hold anything back with his opinions. Reacting to the recent news of fellow Brooklyn rapper Bobby Shmurda inking a deal with Roc Nation, Tekashi called out what he sees as hypocrisy in the industry.
"They hate ratting and cooperating with police but SIGN to roc nation (Who's CEO is a cooperating federal informant for the DEA) but pick and choose"
Bobby Kicks It W/ Moneybagg Yo + Yo Gotti
Bobby's been living his best life ever since getting out of prison a few months ago. The hip-hop star recently linked up with Memphis heavyweight Moneybagg Yo for an epic birthday celebration for Yo Gotti. Along with showing up and turning up at Gotti's born day party, Bobby took a moment to flex his massive iced-out pieces.