Racist text conversations, which prosecutors said went on for years, have created a crisis for the Torrance Police Department. This discovery could jeopardize hundreds of criminal cases in which the officers either testified or made arrests.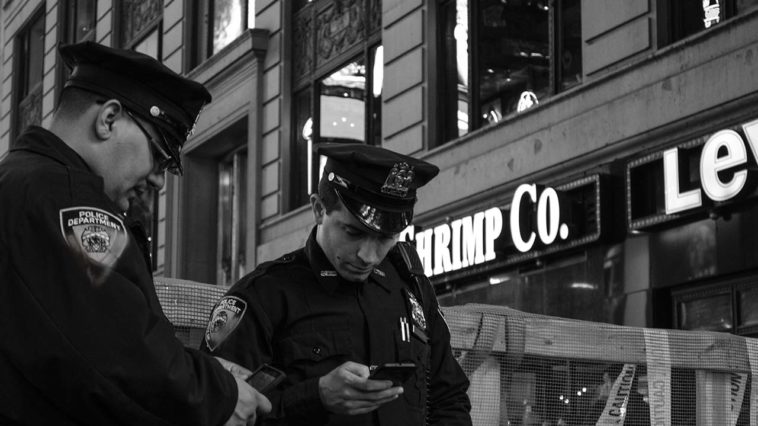 159 Views
Comments Off on LAPD Cabal Investigated For Racist Texts That Fantasized About Lynching "Savage" Black Men
LAPD Cabal Racist Text Threads Surface
There were multiple racist and abhorrent comments made by Torrent police in their private text threads. One caption read "hanging with the homies."The picture above it showed several Black men who had been lynched.
Another photo asked what someone should do if their girlfriend was having an affair with a Black man. The answer, according to the caption, was to break "a tail light on his car so the police will stop him and shoot him." Someone else sent a picture of a candy cane, a Christmas tree ornament, a star for the top of the tree, and an "enslaved person."
The police union released a statement with a standard response, pointing out that their members are "innocent" and protected from intrusions.
 "The current administrative investigations are confidential. As such, we do not have access to facts of the underlying investigation or the alleged inappropriate materials. We expect that as police officers, our members should be treated like any other citizen — considered innocent until proven guilty.  Our members have a right to due process and should be protected from illegal and unnecessary intrusion into their private lives."
However, California Atty. Gen. Rob Bonta said Wednesday his office will investigate the Torrance Police Department text scandal and broaden the scope to include policy reviews and possibly criminal charges.
The Torrance Police Dept has already hired an outside law firm to conduct a review of the scandal, with Chief Jeremiah Hart putting his full support behind the investigation. 
"I am committed to accountability, and I will not tolerate any form of bigotry, racism, hate, or misconduct," Hart said in a statement. "In partnership with Attorney General Bonta, I will ensure that needed changes are implemented to regain the public's trust and confidence."