Hollywood actress Karrueche Tran is speaking out. The popular Vietnamese model and entertainer has come forward to share her crushed heartbreak following the murder of nearly 10 people including 6 Asians in an Atlanta-area massage parlors attack.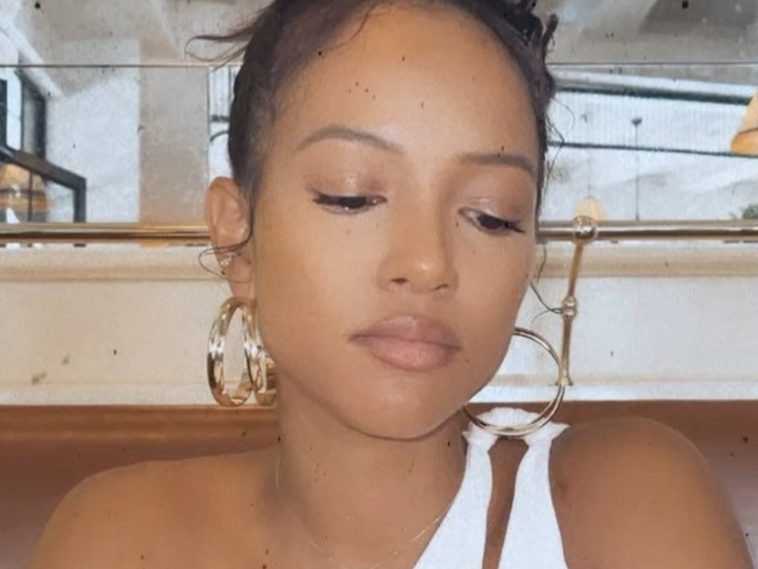 @sohh @sohhdotcom

109 Views
Comments Off on Karrueche Crushed Over Atlanta Massage Parlor Shootings
Karrueche Crushed Over Atlanta Shootings
KT went to her Instagram page to share her reaction to the horrific shootings. She also put up a message about people ending hatred toward the Asian community.
"💔💔💔💔💔💔💔#STOPASIANHATE"
In the comments section, fellow Asian model Daphne Joy spoke out on KT's post.
"What ! 😔 😡 😭"
Jhené Aiko Wants Asian Hate To Stop
R&B singer Jhené Aiko made sure to step up and speak out this week. The West Coast crooner shared a message about people wanting violence to stop in both the Asian and Black communities as a result of the Atlanta shootings.
"i am the descendant of Asian and African ancestors. … violence across the Asian American and Black communities is unacceptable. … we can stand in solidarity through protecting, educating and telling our stories. #TellOurStories #STOPAAPIHATE"
The Atlanta Shootings
According to reports, 6 Asian women had their lives taken from them as a result of a lone Atlanta-area shooter. The murders took place at multiple locations.
A gunman killed six Asian women and two others in attacks on spas across the metropolitan Atlanta area on Tuesday evening, a spree that has sent shock waves throughout the country, as it grapples with an apparent surge in violence against people of Asian descent. Officials said they are still piecing together what may have motivated the suspect, Robert Aaron Long, who was charged with eight counts of murder. The horrific attack has been condemned as an act of hate across the nation and from as high as the White House. (New York Mag)
The Murder Suspect
The Atlanta police have the suspect behind bars following a confession. The man also reportedly denied his motivation being hate-related.
The suspect, Robert Aaron Long, 21, has confessed, according to police, who said Long denied being motivated by racial animus. Officials in Cherokee County cited sex addiction and a "bad day" as possible explanations for the crime. Police suspect Long was under the influence of alcohol, according to the Atlanta incident report.He is being held in Cherokee, the county northwest of Atlanta where the shootings started. (NPR)