Music icon JAY-Z's Roc Nation knows it's deeper than rap and traditional sports. The hip-hop mogul's management powerhouse has officially launched a division into esports to extend its reach with rising gaming stars.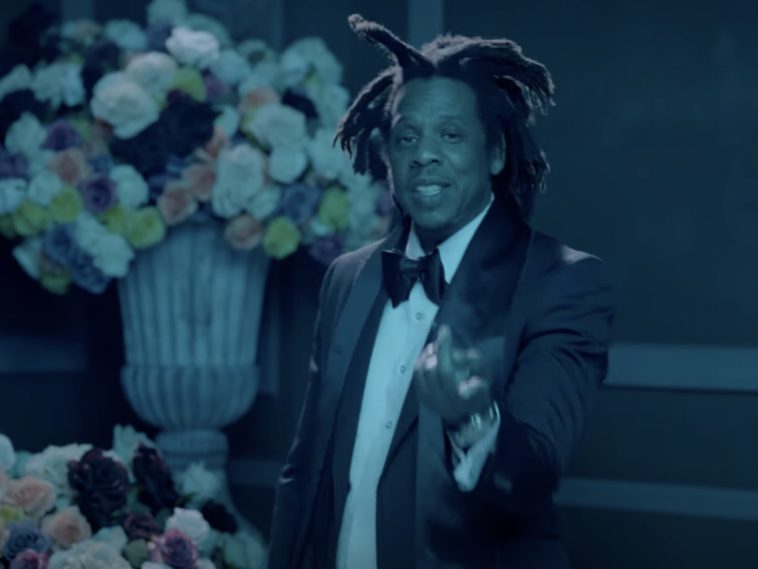 161 Views
Comments Off on JAY-Z's Roc Nation Finally Cracks Into The Gaming World
JAY-Z's Roc Nation Finally Launches Esports Division
While details are scarce, reports claim the decision comes at a time when esports continues to rise in popularity.
The talent agency is answering a call from athletes and brands to be a part of the burgeoning industry. The world of traditional sports continues to merge with the growing esports space. Athletes accustomed to draining three-pointers, hitting home runs or scoring touchdowns are increasingly picking up controllers and spending hours playing video games to grow their personal brands. (AdAge)
The news comes days after buzz developed about JAY-Z being on board to crack into mobile sports betting.
Jay-Z  has joined Fanatics in a "bid to get into the mobile sports betting business in New York as the state opens its lucrative market," sources indicated. He also reportedly "will be part" of Fanatics Betting & Gaming's new BOD, serving as Vice Chair. (Sports Business Journal)
Roc Nation Signs Esports Superstar
The Roc Nation brand's first brush with true esports came in October 2019 – well before the coronavirus pandemic went global. The company signed gamer Mosaad 'Msdossary' Al-Dossary to a contract in its sports management division of the agency, nearly 2 years before its new launch.
Msdossary became the second player from Saudi Arabia to win the FIFA eWorld Cup in 2018 when he defeated Belgium's Stefano Pinna 4-0 on aggregate to earn a $250,000 cash prize. The 19-year-old Msdossary's bid for a repeat was denied by Germany's Mohammed "Mo Auba" Harkous, who won 3-2 on aggregate in the two-match final on Aug. 4. (ESPN)
Kanye West + Kid Cudi Are True Gamers
In June 2020, JAY-Z's longtime friend Kanye West and Kid Cudi teased their love for gaming. Cudder went to social media to share a priceless moment of the pair hanging out together and bonding through video games.
Cudi took to Twitter to let fans in on a video of Kanye playing SEGA icon Sonic at his house. In the clip, Cudder just watched and Kanye West showed his love for the game, as he was seen talking about Sonic being his son's favorite video game character.
"Ye playin Sonic at my crib 🤗" -Kid Cudi's Twitter
Following the post, Cudi thanked director John Francis Daley for putting him onto the insane arcade system, which can hold thousands of games. Daley responded with the creator's name.
Wack 100 Uses Gaming To Relax
In May 2020, hip-hop executive Wack 100 dished on the power of gaming. The West Coast rap manager credited playing games to helping relieve stress.
"Got me a new toy & a new office … Going to lean towards more enjoyment than bullsh*t" -Wack 100's Instagram