Music mogul JAY-Z is officially $350 million richer. The hip-hop icon has reportedly closed out a deal to sell the majority of his TIDAL streaming service to financial services company Square.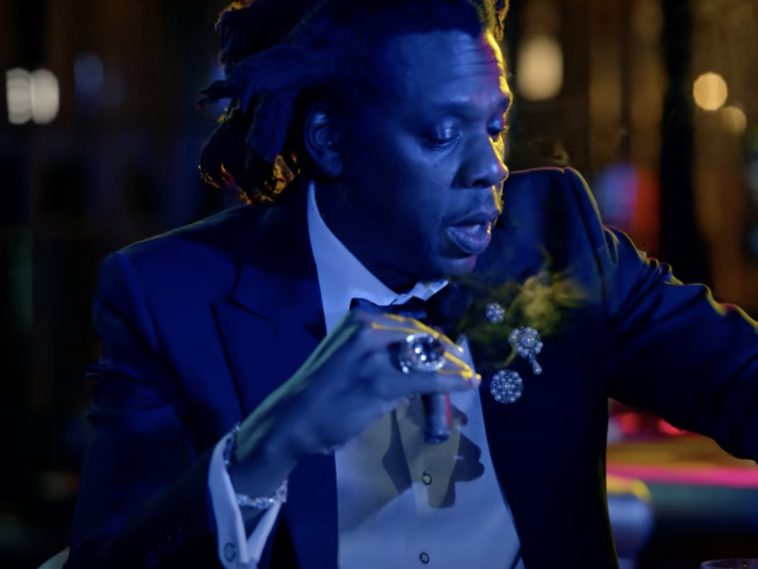 149 Views
Comments Off on JAY-Z Finally Closes $350 Million TIDAL/Square Deal
JAY-Z Banks $350 Million From TIDAL Deal
According to reports, the massive deal will give Square 80 percent ownership of TIDAL including licensing deals with major record companies. All the artists and current owners will also remain with the company.
Square, the financial services company owned by Jay's pal, Jack Dorsey, is now firmly in the music streaming biz. Jack had announced back in March that he planned to take Tidal off Jay's hands, but sources familiar tell TMZ they just closed the deal Friday morning. Remember, Jay-Z launched Tidal back in 2015 for $56 million in a partnership with several artists, including Beyonce, Rihanna, Kanye West, Madonna, Alicia Keys, Calvin Harris, Chris Martin and others. We're told Jay and Roc Nation CEO Desiree Perez, who helped broker the deal, will stay on board to help run Tidal. (TMZ)
In early March 2021, reports surfaced about JAY possibly selling the digital powerhouse. However, he was expected to remain with the company's board of directors.
Upon his well-publicized acquisition of the service in 2015, from the Norwegian company Aspiro, JAY-Z brought aboard artist owners including Kanye West, Nicki Minaj, Madonna, Lil Wayne, J. Cole, Coldplay's Chris Martin, Arcade Fire's Win Butler and Régine Chassagne, Rihanna, Jack White, Daft Punk, and others. Their stakes in the company—and their financial windfalls from the sale—were not made public. (Pitchfork)
JAY-Z + Nas Bet It All
The huge news comes after JAY and rap legend Nas' "Sorry Not Sorry" music video premiered online. The must-see visual pits Young Hov and Nasty Nas in a casino setting.
While they're betting it all in cards, producer DJ Khaled makes his presence felt hanging out alongside the Big Apple heavyweights.
As promised, DJ Khaled just dropped another one, coming through at midnight with not only his twelfth studio album, Khaled Khaled, but a music video for his single "Sorry Not Sorry" featuring Nas, Jay-Z & James Fauntleroy and Harmonies by The Hive. In it, quarantine is officially over and DJ Khaled and friends are bellying up to the blackjack table for a very Vegas evening of cigars, bars, and reminiscing about that distant moment in time before they were all very, very successful. Oh, and while she doesn't make a visual appearance, Beyoncé stops by with a slinky "heyyyy" that absolutely makes Jay-Z's verse. (Vulture)
JAY-Z Curates Nas Playlist
Prior to the video dropping, JAY gave Nas a solid look. Young Hov released a curated TIDAL playlist of classic Nasty Nas anthems. The listing featured a wide view of Nasir's musical repertoire, from early classic releases to his more recent work.
Curated by The God Hov: NaS,' a playlist by JAY-Z.
Nas Can't Wait For DJ Khaled's Album
Earlier in the week, Nas reminded fellow fans of Miami producer DJ Khaled upcoming album's release date, which is slated for this Friday. In the comment section, a message from Khaled himself proved the We The Best CEO appreciated Nas' shout out.
"KHALED KHALED this Friday April 30th." -Nas
"Love brother 🤲🏽" -DJ Khaled