New York rap heavyweight Nas and JAY-Z came through with some super hard-hitting lyrics on their new "Sorry Not Sorry" single. The standout DJ Khaled Khaled Khaled album song has references to the current crypto currency hype along with lines directed at Jigga's wife Beyoncé and Nasir Jones' clothing line.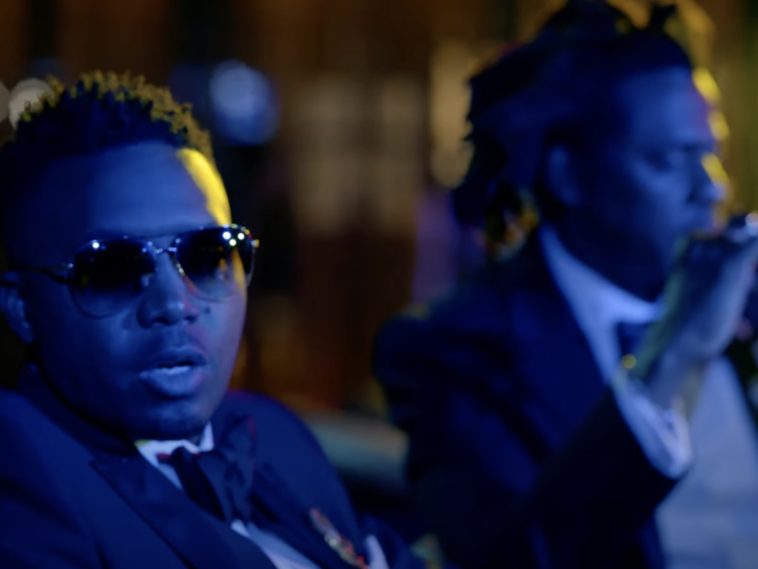 189 Views
Comments Off on 6 Decoded 'Sorry Not Sorry' Lyric Meanings You Probably Missed
We've compiled 6 lines you might have missed.
1. Nas' Crypto Investment
Hear ye, hear ye, only kings stand near me
Silicon Valley money mixed with Henny, that's a Fendi
Half a century almost, sliced the green like a lawnmower
This Nas lyric refers to his QueensBridge Venture Partners' early investment in Coinbase – the cryptocurrency exchange expected to be valued over $100 billion. Nas' investment firm partnered up in 2013 when it raised $25 million. Coinbase's value back then was around $143 million.
2. Cryptocurrency Flexing
Nas' lyrics actually get the attention of a Coinbase employee. God's son compares his business dealings to fictional iconic drug kingpin Scarface a.k.a. Tony Montana.
3. From Karl Kani To HSTRY
Look at wealthy me, wipe your nose, HSTRY my type of clothes
Miss me with the hate, helped so many people get cake
Whips and cream for the crew, no other weed, that thing faster
Nas isn't modeling Karl Kani outfits anymore, instead he's doing his own thing with his HSTRY brand. Launched in 2013, the 90's influenced-brand is his second venture into the clothing biz after previously modeling his Esco Line with Willie Esco.
4. Salute To Beyoncé
Sorry, that's another B
Haters still ain't recover from the other B
Mm, that's a double B
Nah that's a triple B, can't forget 'bout the other Bey
Jay Z is counting his Billions, referring to his recent sales and acquisitions including TIDAL – maybe even foreshadowing his official $350 million deal with Square. Then he counts his most valuable B — Beyonce — who follows with a "Hey".
5. Marching Bands
Everybody's gettin' bands, we just dance to different drums (Bram, bram, bram, bram, bram, bram)
Bands is a reference to money but also a marching band.
6. Intermittent Fasting
I like who I've become
Intermittent fasting, but these mil's, I'm not missin' lunch
Jay also refers to his practice of intermittent fasting but stressed even though he does it, he's still not missing a meal.