Hollywood rap artist Jaden Smith isn't going to make fans wait much longer to get their hands on his highly-anticipated CTV3: Day Tripper's Edition deluxe album. The hip-hop star has vowed to release the project in time for Labor Day and celebrated the decision to releasing his new "Summer" song.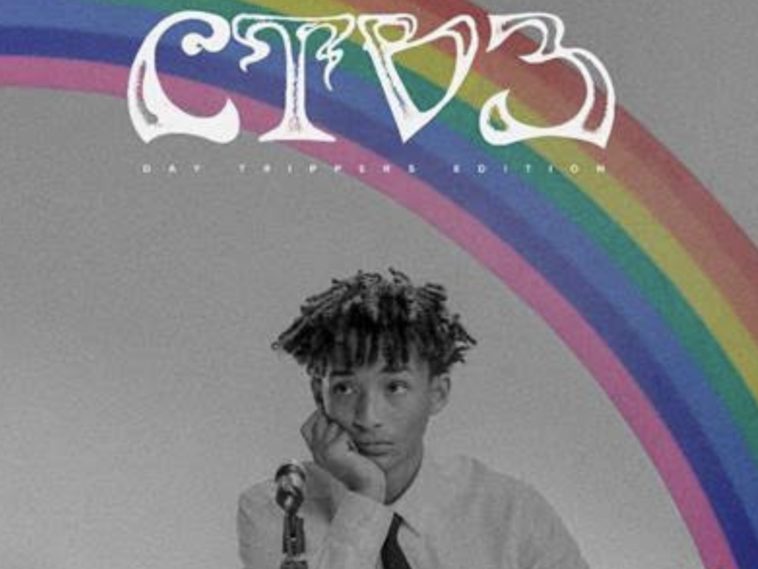 234 Views
Comments Off on Jaden Celebrates 'CTV3: Day Tripper's Edition' Release Date W/ New 'Summer' Song
Jaden Celebrates 'CTV3: Day Tripper's Edition' Release Date
Barring any setbacks, the Roc Nation/MSFTS MUSIC drop is slated to arrive August 27th. The project will feature his new "Summer" song which appropriately highlights the overall vibes of the hottest season of the year.
The upcoming deluxe alternative album consists of 19 tracks and features Australian rock band Babe Rainbow on "Our Psychedelic Love Story" and artists Joey Bada$$ and Raury on "Endless Summer Remix." Of the upcoming deluxe album release, Jaden says, "I Really Don't Know What To Say. Making This Album Has Really Been One Of The Hardest Things I've Ever Put Myself Through. This Is For The Day Trippers And All The Lonely Hearts I Love You And We Won't Be Crying Forever." 
The Deluxe Edition Tracklist
The new release is packed with guest features. Along with standouts like Justin Bieber and The Hill, Jaden also secured New York rapper Joey Bada$$ for the project.
CTV3: Day Tripper's Edition Track List:

1.  Circa 2013

2.  Falling for You with Justin Bieber

3.  Rainbow Bap Remix feat. ¿Téo?

4.  LUCY! (Day Tripper's Edition)

5.  What It Is

6.  Your Voice / Bethel, NY

7.  Still In Love

8.  Muted Sunrise

9.  BYE

10.  Cabin Fever from The Hill

11.  Our Psychedelic Love Story feat. Babe Rainbow

12.  Santa Barbara

13.  Laurel Canyon

14.  Summer      

15.  Cabin Fever

16.  Equestrian Trail Freestyle #2

17.  Endless Summer Remix feat. Joey Bada$$ + Raury

18.  We Were Fifteen

19.  Birth of SYRE (Day Tripper's Edition)
Jaden Smith Drops 'BYE' Off The Deluxe Album
Over the past few weeks, Jaden has teased fans about the revamped edition. He blessed fans by putting out his "BYE" record off the deluxe project.
Last month, Jaden gave fans a tease of the upcoming CTV3: Day Tripper's Edition album releasing the first single "BYE" which was self-written by Jaden and produced by Lido (Ariana Grande, Halsey, Chance The Rapper.) Rolling Stone perfectly described "BYE" as a "breezy summer track" with HYPEBEAST hailing it a "summertime bop."
Will Smith Plugs 'BYE' To The World
Jaden's hip-hop and Hollywood icon dad Will Smith recently felt the leftover Father's Day vibes. The proud papa went to Instagram to put his 54 million followers onto his son Jaden's "Bye."
Jaden released his single and a visual for "BYE," in which he shows off his singing and rapping skills. His famous father Will Smith took a break from his meme-generating fitness journey to reveal the news on social media, along with an epic father-son photo.
"Thought U guys should know Jaden's new song 'Bye' dropped today"