North Carolina rapper J. Cole gave fans an appetizer ahead of his new album release, dropping a rare radio freestyle that has the Internet buzzing. The Grammy winner destroyed two iconic beats in one session to remind everyone he remains one of the best in the game.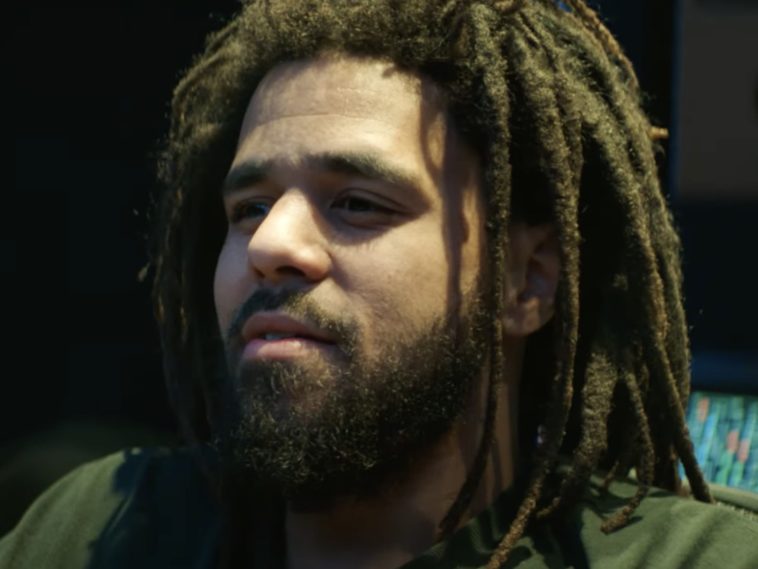 149 Views
Comments Off on J. Cole bodies LA Leakers radio freestyle
J. Cole's radio freestyle is must-hear material
Promoting his upcoming album The Off-Season (dropping May 14), J. Cole stopped by L.A.'s Power 106 radio station for the LA Leakers show. Cole went back into his freestyle bag and completely bodied the beats to Souls of Mischief's "93 'Til Infinity" and Mike Jones' "Still Tippin'."
Almost 12 years in the making, North Carolina and the Los Angeles Leakers finally collide for Freestyle #108 featuring one of this generation's greatest hip-hop artists, @J. Cole.
J. Cole comes to terms with retiring from rap
Recent headlines might have you believe J. Cole is attempting to juggle full-time careers in both music and basketball. But the Dreamville boss could actually be retiring from his day job sooner than later. Around the same time it was announced that Cole will be joining a pro basketball league in Africa, the 36-year-old revealed in an interview with SLAM that the idea of retiring from music is on the table.
"Oh, bro, I'm super comfortable with the potential of being done with this sh*t. But I'm never going to say, 'Oh, this is my last album.' … Because I never know how I'm going to feel two years, three years, four years down the line, 10 years down the line, but please believe, I'm doing all this work for a reason. … I'm doing all this work to be at peace with, 'If I never did another album, I'm cool.'"
J. Cole Drops Song Ahead Of New Album
A few days ago, J. Cole announced the release of his new "Interlude" track through social media. In the post, the Dreamville boss made sure to credit the song's producers along with himself and remind followers the real project would be out in a week.
"It can go up, it can go down…. either way I'm prepared. Interlude. Produced by @tminus_music @tommyparker80s and me. Streaming now. jcole.lnk.to/interlude. See you in a week. The Off-Season."
'Off-Season' Album Date Announced
Earlier in the week, Cole went to his Instagram page for a rare post. Jermaine's snapshot revealed the album's artwork and unveiled a May 14 drop date.
"My new album The Off-Season available 5/14. Just know this was years in the making."
Days prior, Dreamville's Bas hit up Instagram with a post which almost immediately faded to black. Along with promising the Cole release was coming in two weeks – presumably May 14 – Bas showed a snapshot of Jermaine in the recording studio.
"The Off-Season. pack your bags. in two weeks."