Comedian Tiffany Haddish has some serious potential to land on TV screens – daily. New buzz has developed about the "Last O.G" and movie star possibly becoming a realistic replacement for daytime talk show host Ellen DeGeneres.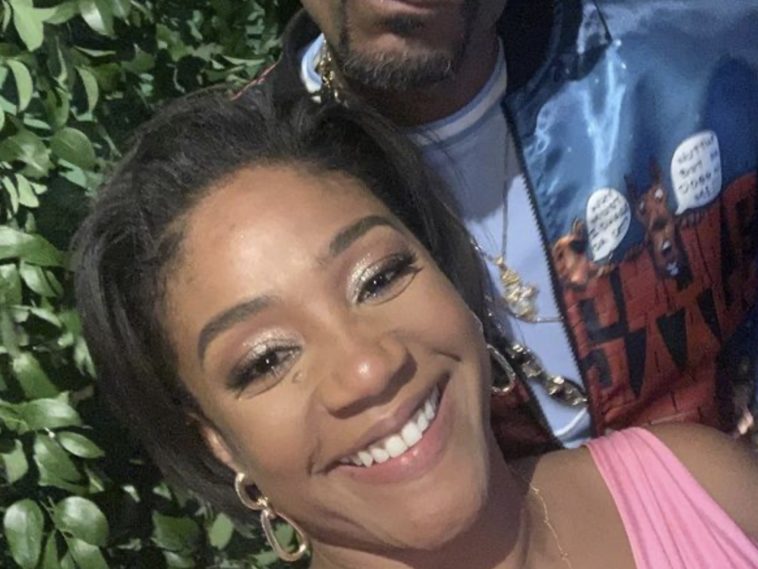 149 Views
Comments Off on Tiffany Haddish might take Ellen DeGeneres' job
Tiffany Haddish might take Ellen DeGeneres' spot
According to reports, Haddish is currently the best candidate to take over the show. She even filled in for a couple guest spots in October 2020 and as recently as last month.
The "Girls Trip" star, 40, has frequently filled in for Ellen DeGeneres, 63. In the wake of her killing her daytime talk show, a senior NBCUniversal source told us: "Tiffany is a favorite, she has humor and empathy in spades. "She's top of the list to get a daytime show – she's a fresh voice." (Page Six)
Ellen announces her final season
This week, DeGeneres shocked the world after announcing her talk show run would end. The show will wrap up with Ellen as the host after nearly 20 seasons.
"Today is a big day. Next season is a big season."
Tiffany Haddish secures Apple murder mystery
Haddish is also staying extra busy these days when she's not chasing relationship goals with rap star boyfriend Common. The popular "The Last OG" actress has secured a role in an upcoming Apple TV series called "The Afterparty."
The eight-episode series, which was exclusively reported by Variety in June, is set at a high school reunion afterparty. Each episode will feature a retelling of the same night told through a different character's perspective, each with its own unique visual format and film genre to match the teller's personality. Haddish will star as Detective Danner, the eccentric detective assigned to solve the high-profile case. Haddish is best known for her stand up career and her breakout role in the film "Girls Trip," but Haddish has also starred in multiple TV projects in recent years. That includes the animated series "Tuca & Bertie" and the TBS comedy "The Last OG." (Variety)
The co-stars
Details have also surfaced on the types of characters Haddish will share screen time with. Key cast members including Ben Schwartz, Ike Barinholtz, Ilana Glazer, Zoe Chao and Dave Franco's character descriptions have all since been revealed. 
Chao is Zoe, a former artist turned school administrator who is newly separated from her high school sweetheart. Schwartz will play Yasper, Aniq's relentlessly positive best friend who dreams of a career in music. Barinholtz will portray Brett, Zoe's ex-husband, an arrogant, former high school athlete. Glazer will play Chelsea, the former high school valedictorian and class president. Franco will portray Xavier, once a dorky high school drama student, now a famous pop star and actor. (Deadline)