Rap star Iggy Azalea is shutting down the rumors. The Australian native went online to dead any talk of her being with a familiar name in dating drama.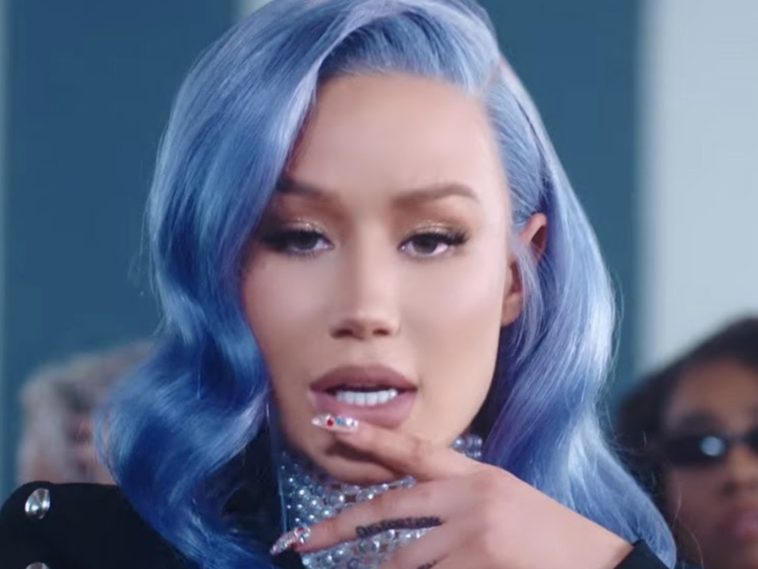 176 Views
Comments Off on Iggy Azalea Shuts Down Wild NBA Dating Rumor
Iggy Azalea Shuts Down New Rumor
Iggy says she does not know NBA center Tristan Thompson in any way, and never was with him. TT is known for having been with Khloe Kardashian and his tumultuous relationship with her, which including a handful of cheating rumors among other drama.
"Literally have never been in same building as that man. I DO NOT KNOW THAT PERSON,"
"Very weird fake news making the rounds about me dating a man I've literally never met a DAY in my life…. Like…. Y'all are really that bored?!?!"
Iggy Azalea Believes Labels Can Prevent Breakdowns
Iggy knows it's deeper than music, dating talk, fame, and everything else. The hip-hop star recently came forward to speak on the importance of record labels understanding the importance of keeping tabs on its artists' mental health.
Azalea spent several days weighing in on the importance of mental health examinations. She also stressed the vitality of labels providing assistance in getting artists treatments they might not even realize is needed.
"Having built in optional access or a weekly call would prevent alot of breakdowns, depressive episodes & self medicating before it even becomes an issue. That's something a corporation earning billions off young artists could easily do. other corporations DO IT already … I'd argue that cancelling a tour mid way through or having a public meltdown costs them more than that. … As an artist who knows a lot of artists and has had this conversation in studios a million times I can confidently say If they had built in access it would be utilized."
Iggy also talked about the disconnect some artists might currently experience having to deal with older executives and power players.
"A weekly mental health check in being normalized would take away the fear factor of having to approach often older people in power positions for help which can feel like exposing a weakness. trust me, I lived it. … I REALLY WISH record labels would all agree to make it mandatory to hire at least ONE psychologist per label. Almost EVERY artist in recent times has expressed struggling with the level of hate & pressure. Sports teams do it for their athletes, why not music labels? … Rob stringer is also on the list, why isn't he doing anything. … Between these two guys that's literally like 85% coverage across the labels. See what I'm saying? It's not hard to actually do this. Why won't they do it? But have like 20 deep teams of A&Rs that literally no one even wants in the studio."
Lil Wayne's Own Mental Health Awareness
Recently, rap star Lil Wayne talked about his views on mental health awareness. More specifically, Weezy F. Baby acknowledged realizing he had an internal problem in his head after attempting to kill himself in the 90's.
"And Biggie was already gone or something. So I was looking, I was like, 'You know what?' Start thinking I had to get myself mad and noticed that I didn't have to. that's what scared me. How I knew I had a mental health problem was when I pulled the trigger."
Despite still pulling the trigger, Wayne said he went through shock but didn't feel any pain. A call he made to the police ahead of his attempt had law enforcement to come the rescue and ultimately get him rushed to a hospital.
The End of an Era
A few days prior, Iggy hit up her social media pages to celebrate dropping her newest studio album. She also promised big things to come in her career with a decade of music now to her name.
"Today really is the end of an era for me… but also the start of new and exciting things in my life!!! I feel so happy with this project 😊 it really embodies me as an artist perfectly. I've had the best day reading all the fans of this project relate and see themselves in parts of who iam. Thanks to everyone who's on this ride with me still – I knowwwww I'm an a**hole at times, but I do genuinely appreciate the support and love more than the tough protective armor I wear may allow me to fully express 😹 What's your fave song from this album? Link in bio if you don't know where to listen btw! Oh, and yes, I'm old school so please don't forget to purchase on iTunes. 😝😹"