Southern rap vet Gucci Mane has remained icy since way before he dropped his debut album with the same name in 2005. Since then he's chewed up a 3 year bid and released books in 2017 and 2020. Radric Davis went to court with his baby mama, created a multi-million dollar record label and had a whole reality show based around his wedding to wife, Keyshia Ka'oir.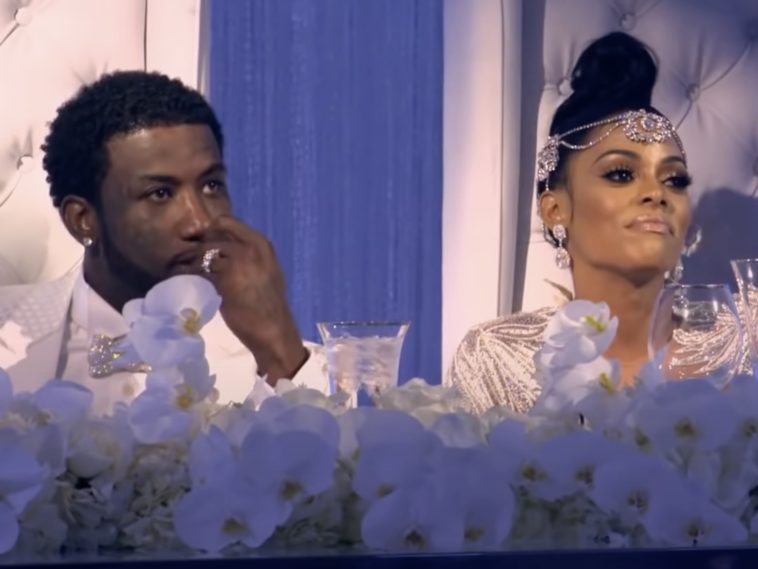 129 Views
Comments Off on Gucci Mane: Baby Mama Math W/ Keyshia Ka'oir's Hubby
As if this isn't impressive enough, Gucci also held down duties with the home front. That's not even mentioning all the Top 10 Billboard hits he has to his name. Let's do some Baby Mama Math with Gucci Mane!
Does He Have Children?
Yes! The CEO of 1017 Records is definitely getting in his share of daddy duties. The couple has a total of 5 children between them. Gucci Mane has two sons, while Keyshia Ka'oir has 3 children from previous relationships. The two welcomed their first child together, back in December! Let's get into this Baby Mama Math!
How Many BMs Does Guwop Have?
Just two! His oldest son, 12 year-old Keithon Davis is from his previous relationship with Sheena Evans. The two ex's have had their shares of baby mama drama, but Gucci rolls upwards of $10k-$20k a month in child support!
Who Is The Adorable Little Guy On The Cover Of Gucci's Upcoming New Album, Ice Daddy?
This is little 6 month old Ice Davis! The recent addition to the Davis family. Although baby Ice is Gucci's second son, as well as Keyshia's second son, he is the couples first child together and the Internet can't get enough of this little guy! Hearts are going to break.