West Coast rapper Game just gave every Top Dawg Entertainment fan a reason to jump for joy. The hip-hop veteran has announced big tunes gearing up to drop courtesy of elusive rap superstar Kendrick Lamar.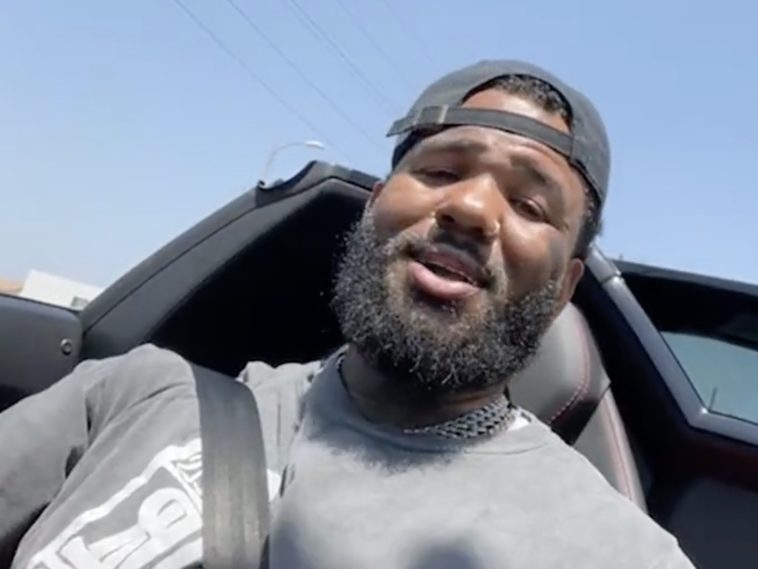 129 Views
Comments Off on Game Gives Massive Kendrick Lamar New Music Update
Game Gives A Massive Kendrick Lamar Update
New footage is circulating online showing Game keeping it a buck on new Kung Fu Kenny. While he didn't explain when to expect Lamar's songs, he did promise TDE's Top Dawg promised it's all on deck.
"I talked to Top Dawg – he told me Kendrick's about to hit n*ggas with some sh*t, real soon and sh*t. Who knows how real soon that is but if Kendrick is working, that sh*t is always major. That's my little n*gga. I love that n*gga to death. The whole TDE. All them n*ggas. It's family.
Isaiah Rashad Puts Top Dawg Ent. Back Up
Recently, Top Dawg's rap heavyweight Isaiah Rashad finally ended a 5-year silent streak with his newest music since 2016. The Tennessee native dropped his "Lay Wit Ya" music video and single featuring Duke Deuce. In addition to the new tune, Rashad also had fans geeking out with a new album on deck.
Drawing inspiration from favorite authors such as Stephen King, the lyricism takes the spotlight on the menacing "Lay Wit Ya." Claustrophobic bass and haunting keys underscore his breathy rhymes before Duke wilds out with a fiery cameo. However, it just sets the stage for The House Is Burning as he reaches a new apex in terms of his bars, wordplay, and hooks. "This album was difficult," he admits. "I love music, but I don't like to say shit. It's almost like a game for me. It's like working out. I don't want to be redundant. Redundancy in general bothers me. Any song that I make, I usually make it in about 30 minutes to an hour, and that's it. My ideas come to me immediately."
Kendrick Lamar's TDE Teases New Music
Prior to the drop, TDE did not specify which artist under the label would be putting out new material, but fans were upfront with who they wanted to hear from, naming Kendrick Lamar in droves. Although K. Dot was a clear favorite, other TDE artists like Ab-Soul, Isaiah Rashad, ScHoolboy Q and SZA were also promising candidates.
In the early hours of Tuesday morning, Anthony "Top Dawg" Tiffith (CEO of Top Dawg Entertainment) sent the internet into a storm after tweeting a cryptic message hinting at an upcoming release on May 7th. Neither Kendrick Lamar nor SZA has dropped an album since 2017, and there's plenty of rumors that new music is on the horizon. Likewise, some fans are equally optimistic that the date is for one of TDE's cult favorites like Isaiah Rashad or Ab-Soul who have been mysteriously quiet for an even longer period.
"THE WAIT IS OVAH!!!!"
Ab-Soul Says K. Dot Album Is On The Way
In January 2021, TDE artist Ab-Soul went on Twitter to talk about his next album, which fans have been waiting for since 2016's Do What Thou Wilt. Ab-Soul tweeted that his next project is "on the way," and when a fan asked if that "on the way" also refers to Kendrick Lamar, he replied simply "Yup."