Vixen Taina Williams is still modeling despite her tummy getting bigger and bigger as motherhood quickly approaches. The mommy-to-be has returned to social media to show out her baby bump in a slew of elevator poses.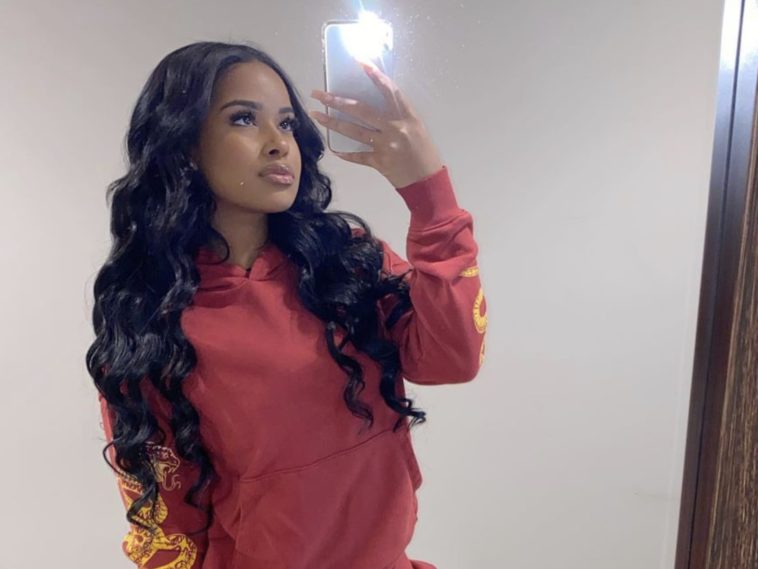 @sohh @sohhdotcom

149 Views
Comments Off on G Herbo's Boo Looks Ready To Pop W/ New Baby Bump Pic
G Herbo's Boo Looks Ready To Pop
Taina hit up Instagram with her super gushy shots. While her boyfriend rapper G Herbo is nowhere around, Williams embraces the solo attention and flexes in an actual elevator.
"Level up 😘 @prettylittlething"
Taina Williams Baby Bump + Lingerie Goals
Recently, Miss Williams went to her Instagram page with some stunning shots. In the pics, she wore a robe while also giving a glimpse at her baby bump. The shots even sparked reactions from Herbo and fellow vixen Reginae Carter.
"Roses are red …. 🥀 @savagexfenty #savagexambassador"
"Serving pregnancy looks all trimesters 😭😭" -G Herbo
"My baby mamaaaa😍😍😍😍" -Reginae Carter
G Herbo Accidentally Reveals Gender Of His Baby
A few weeks ago, G Herbo slipped up and made a comment about "his daughter." Fans speculated about his words and taking it as a big gender reveal. Herbo had yet to comment on his possible blunder or speak further about the bittersweet situation.
Taina Williams' Pregnant Swimsuit Pics
The popular vixen recently lit up social media with looks at herself flexing pure beauty in new swimsuit shots. TW went to her Instagram page to share a slab of new shots showing her beauty and growing baby bump. She's featured in the pics rocking both a bikini and one-piece outfit.
"Thinking of a beach 😩 @mattecollection #mattecollectionxtaina"
"At home bumping around trying on swimsuits from my Taina x Matte Collection available now @mattecollection #mattecollection"