New York radio veteran Funk Flex and 42 Dugg are warming up the temperatures this spring. The hip-hop pair have teased the world about gearing up to drop a new "Blood Sweat Tears" single to the masses.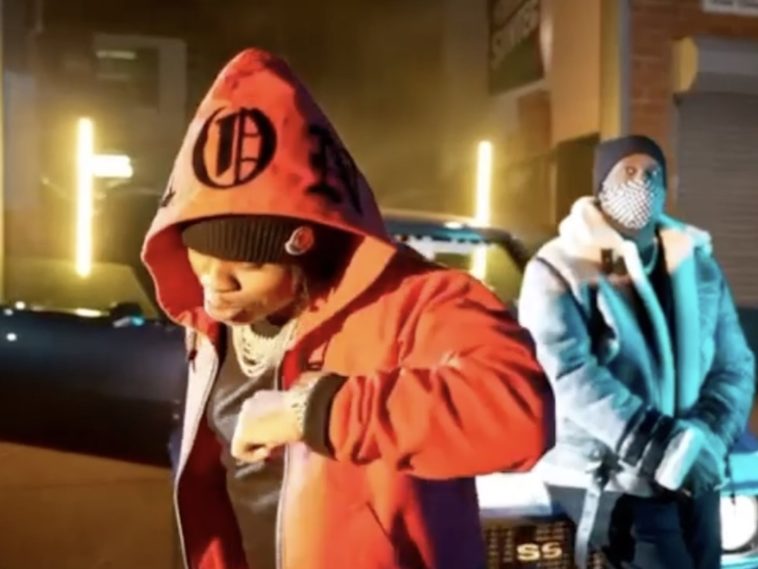 @sohh @sohhdotcom

149 Views
Comments Off on Funk Flex + 42 Dugg Are Dropping New Heat This Week
Funk Flex + 42 Dugg Dropping Heat
Funk Flex went to his Instagram page to share the ultimate teaser clip. Along with new audio, the Hot 97 icon let loose a preview of their upcoming music video.
"SNIPPET : NEW COLLAB! FunkFlex / @42_dugggg !!!!!! Saturday 7pm @hot97 might play a snippet !!!! Cranking!!!! @flexotb I appreciate u my brother!!!! @pressplay_ent x @yogotti x @lilbaby x @acker360 thanks again! WHO ELSE SHOULD I COLLAB WITH????"
Funk Flex Names The Hottest Rapper Out Right Now
Recently, Funk Flex gave major love to North Carolina rap star DaBaby. Flex gave the KIRK crooner the title of the hottest rapper currently and praised him on his Instagram Story.
"Hottest rapper out! But you knew that already! @dababy"
Funk Flex + King Von Have A Hit
Before late Chicago rapper King Von was shot and killed in November 2020, he recorded "Lurkin" with Funk Flex. The video recently hit 10 million YouTube views. Flex recently made songs with New York artists Fivio Foreign and Rowdy Rebel that have just under five million combined views.
"10 MILLION @YOUTUBE VIEWS!!! WOW!!! @funkflex x @kingvonfrmdao (Von rest easy… thank u for being part of my 1st single) @lyor_cohen@kellyrowe26@tumabasa@ajelkallejero POW! WHOS ELSE SHOULD I MAKE A SONG WITH?"
Rowdy Rebel's 'Re-Route' Has Arrived
Brooklyn rapper Rowdy Rebel is officially back. RR recently collaborated with Funk Flex on "Re-Route," his first song to be released after spending six years locked up.
Sha Money XL invited me to the studio to meet Rowdy about 7years ago! i only met him once before he had to go away! The day he was released I reached out to Slow, French Montana and Fetty Luciano! Slow put him on facetime and we were off and running! Recorded the song on a Tuesday, shot the video on a Friday and played it on a Saturday! Thank u Sylvia Rhone, Zek, Rich, June, Dominique and Epic Records!