New York rapper Cam'ron is keeping DMX's legacy alive. The hip-hop veteran has come forward to share a throwback shot of the late Ruff Ryders icon showing love to one of Killa Cam's most unforgettable albums.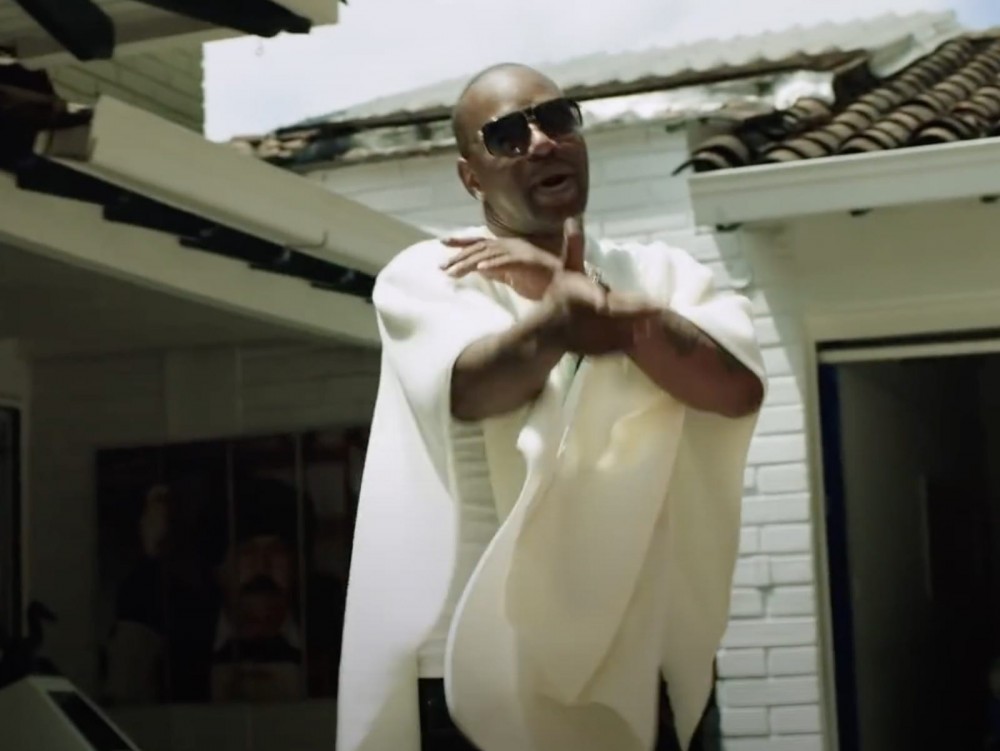 @sohh @sohhdotcom

129 Views
Comments Off on Cam'ron Remembers DMX Putting Respect On His Classic
Cam'ron Remembers DMX Putting Respect On His Classic
Cam hit up Instagram with a must-see pic of X alongside his longtime producer/friend Swizz Beatz. In the shot, DMX is holding onto the vinyl of Killa's Purple Haze 2004 album.
"Dog love 🙏🏾🙏🏾 @therealswizzz"
Dipset's Jim Jones went to the comments section to remember Cam and X's unforgettable "Pull It" classic collaboration.
"Fire I remeber pull it in th tunnel in remeber when yal made pull it I remeber when Swiss sold u his first beat in th industry"
Back in 1998, X and Cam collaborated on their "Pull It" classic.
Cam'ron Calls Out Derrick Jaxn
This past weekend, Killa Cam went to his Instagram page and spoke out against online personality Derrick Jaxn. Cam suggested X didn't mess with his type and even hinted at Derrick being a clout chaser.
"This nigga been low since he got caught cheating. Now he wanna resurface with this post. I know/knew X personally. He don't f*ck wit ya kind homie. Don't try and use the sympathy card n*gga. FOH go figure out how to lie, trick more woman and sh*t on n*ggas on ya own n*gga. #CloutChasin"
Jaxn's original Instagram post shared his respect for the late X.
"Rest In Peace legend 😔 💔"
Derrick Jaxn's Current Marital Battle
Jaxn has made headlines lately for a cheating confession. Derrick is also in the middle of splitting up with his wife.
Derrick's wife of over three years, Da'Naia Jackson, filed for divorce from the relationship expert on August 28, 2020, Georgia court papers exclusively obtained by The Sun reveal. Da'Naia claimed the couple had been separated for at least six months at the time of the filing, as she and their two young children lived in Colorado. (The Sun)
Cam'ron's Working On New Music
Outside of paying respect to X, Cam'ron is back-back with serious heat. The hip-hop veteran has come forward to get fans hyped about a potential new project arriving just in time for the summer fireworks. 
"…."Me and @sugadugga1988 making that before the month is up, another 50k nigga before the sun come up, a spare $8500 to fix ya mother butt" 🤷🏽‍♂️ @officialheatmakerz #Camdemic July 4"
The epic Instagram post sparked a flurry of co-signs and reactions from Dipset's Jim Jones and Brooklyn Nets superstar Kevin Durant.
"🔥🔥🔥" -Kevin Durant
"Work" -Jim Jones
"Ok Killa!!" -Official Heatmakerz