Hollywood actor Tommy "Tiny" Lister passed away on Dec. 10, 2020, and initial rumors were that his death was related to COVID-19. While the Friday and Next Friday star was battling the virus, the medical examiner's report shines a light on what really happened to the man known best as Deebo.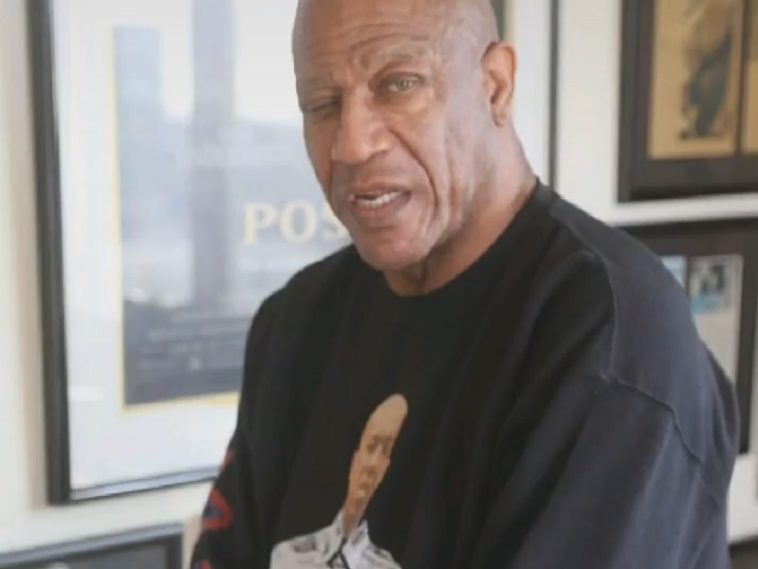 @sohh @sohhdotcom

99 Views
Comments Off on 'Friday' Star Tommy Lister's Real Cause Of Death Revealed
Cause Of Death Revealed For Tommy Lister
According to the official autopsy obtained by TMZ, Tommy Lister died from "hypertensive and atherosclerotic cardiovascular disease," a.k.a. heart disease. At the time of his death, the actor and former professional wrestler did have COVID-19. He also had diabetes, an enlarged heart and high blood pressure, among other health issues.
…the 62-year-old actor died suddenly last year at his L.A.-area home. Paramedics responded, but he was pronounced dead at the scene.
Hip-Hop Reacts To Deebo's Death
The hip-hop community mourned the death of Tommy Lister, who appeared in some 'hood classic films. Everyone from rap stars Ice Cube and T.I. to retired NBA icon Shaquille O'Neal stepped up to pay homage.
"Rest In Power Big Homie. Bro just pulled up on me at the crib & it seemed like we laughed for hours. The world gon miss you G. We most definitely lost a real 1. #LongLiveDebo" -T.I.'s Instagram
"RIP Tiny "Deebo" Lister. America's favorite bully was a born entertainer who would pop into character at the drop of a hat terrifying people on and off camera. Followed by a big smile and laugh. Thank you for being a good dude at heart. I miss you already." -Ice Cube's Instagram
RIP Friday Star Tommy "Deebo" Lister
Lister made a career out of playing the giant, intimidating bully. But those who knew him behind the scenes speak of someone with a kind heart and friendly spirit.
Though "Tiny" began landing his bullying bad guy roles in the '80s, he's most famous for his hilarious turn as Deebo in "Friday" and the sequel, "Next Friday." He also played President Lindberg in the sci-fi action film, "The Fifth Element," and more recently appeared in the box office smash hit, "The Dark Knight." He voiced the character Finnick in "Zootopia" as well. Along with acting, Tommy had 2 short pro wrestling stints, and starred alongside Hulk Hogan — as the bad guy, Zeus, of course — in the 1989 film, "No Holds Barred." (TMZ)
RIP Friday's John Witherspoon
The breaking news came just over a year after both Hollywood and the hip-hop communities lost another unforgettable Friday character and person in the late John Witherspoon. In October 2019, everyone from G-Unit's Lloyd Banks to Next Friday actor Michael Blackson reacted to Witherspoon's unexpected death.
"Rest In Peace to the legend John Witherspoon 🙏🏽 you will be missed" -Lloyd Banks
"3 months ago we were on a flight together talking about shooting the last Friday movie this winter and now you are gone. Very sad day in the world of comedy and you will forever be the funniest pop of all time. Rest In Peace" -Michael Blackson