Jay-Z's Roc Nation is forging a new path to bring their roster of top talent and projects into the future — starting with a virtual metaverse experience for their newly released Netflix movie, The Harder They Fall.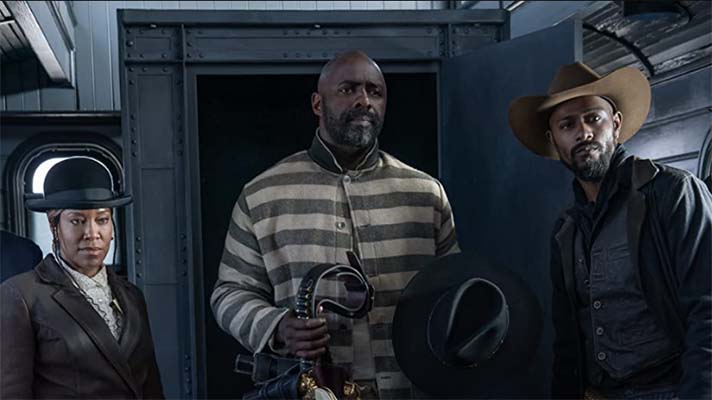 179 Views
Comments Off on Roc Nation Unveils "The Harder They Fall" Metaverse Experience
The Harder They Fall Breaks Into The Metaverse
Fans of the film, which is currently the #1 movie on Netflix, will be able to immerse themselves in the visually stunning and virtual world of the fictional western town, Redwood City.
While there, fans will be able to listen to the full soundtrack and stop by key sets and scenes from the film. In the virtual train, replicated directly from Idris Elba's ("Rufus Buck") epic jailbreak shootout scene, fans can access the official merch store and the Hotel to play an interactive game to win prizes. Inside the saloon, fans will also be able to access an exclusive live-streamed panel discussion with the select cast from The Harder They Fall film and the original soundtrack's artists on their creative processes behind the project.
The new, unprecedented collaboration, and Jay-Z's recent investment into black-owned tech innovation company, Spatial Labs, underscores Roc Nation's commitment to "the metaverse" — bridging creators across music, culture, and entertainment together in a fully digital world.
Fans can try out The Harder They Fall metaverse experience here.
Jay Z Goes Into The Metaverse
Jay-Z and Roc Nation recently announced their focus on the future of technology with a recent investment in Spatial Labs. JAY-Z's Marcy Venture Partners venture capital firm (MVP) co-founded by JAY-Z, Rocnation Vice-chairman Jay Brown, and venture capitalist Larry Marcus made the investment in Spatial labs — a tech incubator that will focus on cryptocurrency and blockchain developments and products.
Need help understanding all this Metaverse talk? Click here.