New York rapper Fat Joe is ready to see a couple of Big Apple legends put their music to the test. The hip-hop veteran has come forward to co-sign Wu-Tang Clan's Raekwon and Ghostface Killah gearing up for an epic VERZUZ battle.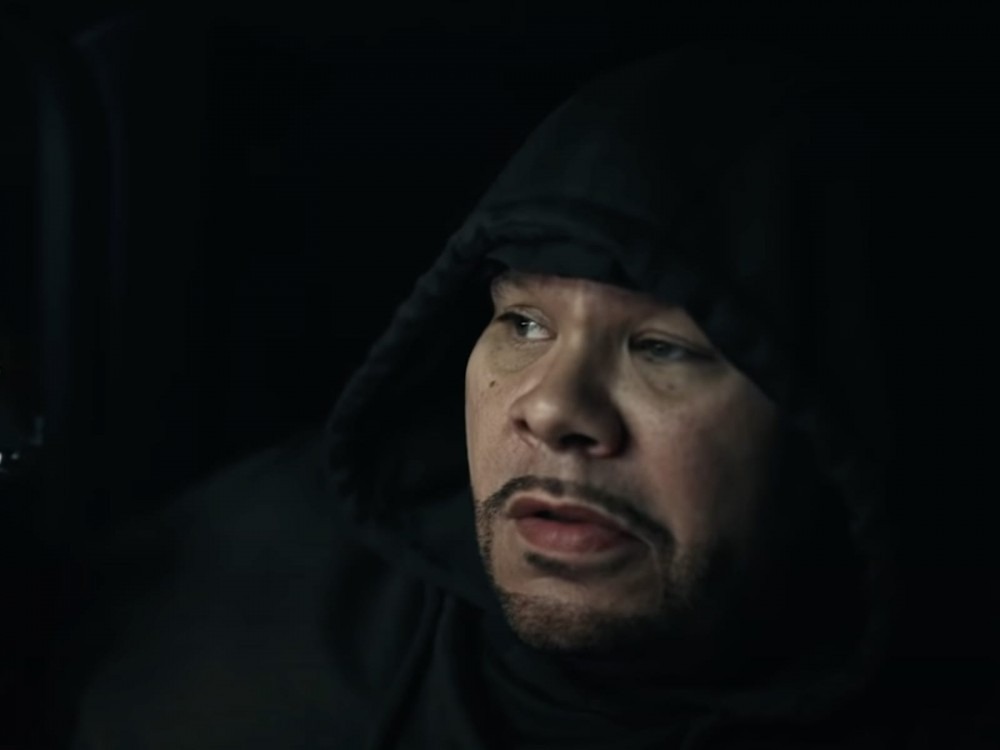 @sohh @sohhdotcom

149 Views
Comments Off on Fat Joe's Ready For Raekwon VERZUZ Ghostface Killah
Fat Joe's Ready For Raekwon/Ghostface VERZUZ
Joey Crack went to his Instagram page to encourage his followers to get hyped about the bout. The Terror Squad boss shared a snapshot of the duo's poster promoting the March 20th VERZUZ.
"Lock it in ,this is Beyond Legendary @raekwon @realghostfacekillah @verzuztv"
Ludacris + Larenz Tate Celebrate VERZUZ Sale
This week, Grammy-winning rapper Ludacris came forward to celebrate VERZUZ being sold to digital platform Triller. Luda also acknowledged how past participants in the monthly battle series are now stakeholders in the short form video app as a result of the deal.
"Kings 👑 & Queens 👑 Rise Higher Together 💪🏾💪🏾 Thank You @therealswizzz & @timbaland Honored to Be a Part Of This History"
Hollywood actor Larenz Tate specifically pointed out this way of thinking and business-making should become a required action.
"Owners Shareholders this how WE MUST do business in order to THRIVE"
"✊🏾💪🏿"
Swizz Beatz + Timbaland Capitalize With New Deal
The VERZUZ new deal will leave the two creators and producers Swizz Beatz and Timbaland as members of the Triller Verzuz management team. Beatz spoke about the situation and praised Triller for how beneficial they are for artists and creatives alike.
"This is what we were supposed to do — even though everyone felt like they'd already gotten paid from streams and sponsorships. We never took any of the money from those things. People were saying, why are you guys giving away so much. But we'd say we're not giving away anything, we're sharing because we didn't build Verzuz by ourselves. It would have taken us four years to raise capital for Verzuz, so why dilute our shares? In doing so, there wouldn't have been enough to bring everybody here. That's why we had to be very smart and calculated on how we transitioned [for the future] by merging into a company that had already raised the capital and had valuation." (Billboard)
D'Angelo's Real VERZUZ Battle Face-Off
R&B star D'Angelo came "this" close to putting his classics up against fellow singer Maxwell. VERZUZ co-creator Swizz Beatz recently revealed some details following Angelo's epic face-off including the crooner's original opponent. According to Swizz, initial plans had the VERZUZ actually happening on Valentine's Day. However, issues with scheduling and Maxwell's availability forced D'Angelo to break the mold and turn his battle into a solo bout.
"That didn't work out…the fact that D'Angelo was still ready to go…and motivated, we had to celebrate him…no matter who was on stage with him," Swizz said. "We had to celebrate that king because, as you can see, those songs that he played tonight, man, that's real music and this is celebrational stage…and we couldn't play around with him. We had to let him get his garden because he showed up and showed out." He continued: "That man pulled up to Verzuz three hours early. D'Angelo was the earliest in Verzuz history tonight. So, don't get him showing up at the time he did (an hour after the show was scheduled to start) mixed up with the pre-show, which was by DJ Scratch." (REVOLT TV)