Rap crooner Tory Lanez isn't playing around with his birthday weekend festivities. The hip-hop singer has stepped up to dish out how he plans on turning 29 and admitted men won't be allowed to get on the guest list.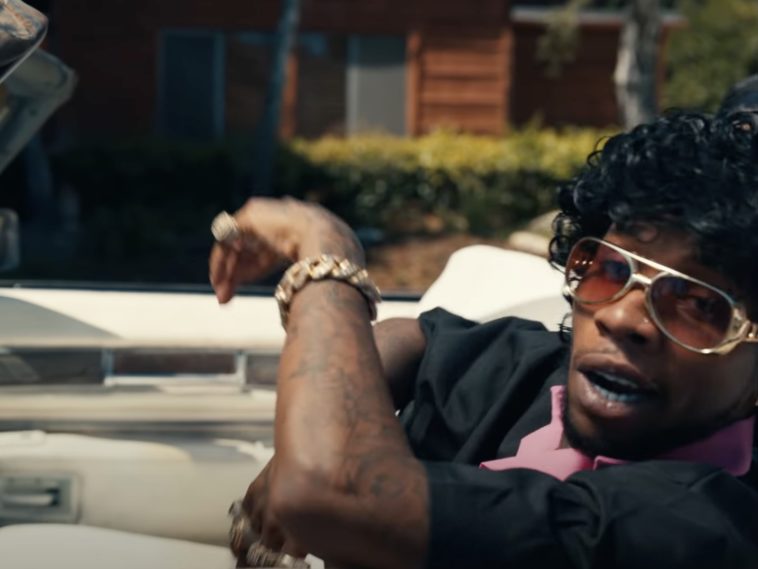 179 Views
Comments Off on Tory Lanez Has A Very Strict Women-Only Policy For His B-Day Party
Tory Lanez Strict Women-Only Policy
TL went to his Instagram page and didn't hold back on how he sees his Miami takeover going down. Lanez shared some snapshots of where the fun will take place and revealed men couldn't RSVP for access to his house party.
"THIS IS WHERE MY OFFICIAL BIRTHDAY / ROLLING LOUD SATURDAY HOUSE PARTY WILL BE HELD !!!!! ONLY WOMEN CAN RSVP …… TO GET THE INFO AND GET ON THE GUEST LIST , goto "[email protected]""
Cassidy Bars In Tory Lanez Hot 97 Freestyle
Outside of the birthday hype, this week Tory pulled through for an epic Hot 97 radio freestyle. Lanez completely let loose some bars in the truest essence of freestyle. His lines ranged from modern day lines to references to music icons like 2Pac and legendary 90's movie Poetic Justice.
"Bustin' 2Pac's out the van like Poetic Justice, last year was last year, on Twitter, 'Oh he canceled, now I'm back here/Double stash the Rolls-Royce, smothered in cashmere, a mean rookie, I'm seeing p*ssy like it's a Pap smear, my last chick, that new n*gga d*mn near a dweeb, couldn't see like a magician with tricks in his sleeve."
The craziest and most hard-hitting bars featured a direct connection to his publicized July 2020 shooting case involving former flame Megan Thee Stallion. Lanez apologized to rap stars like DaBaby and Roddy Ricch for them losing out on Grammys and BET Awards to Stallion as a result of him being painted the anti-hero and fuel for protecting Black women.
"Shouts go out to 'SKAT,' shout-out goes out to DaBaby, Roddy Ricch and Lil Baby, what I'm about to say is going to sound a little crazy, but it's true so don't flame me. Y'all all would have got y'all awards if they never framed me."
Tory Lanez References 2020 Meg Shooting In Remix
A few days ago, Tory appeared on rap star Soulja Boy's "Ricky n Morty" remix and also made a reference to last summer's attack. While he didn't name-drop Meg, Lanez referenced the only time he would 'shoot' a woman.
Uh, you know my name, ho
Only thing I'm shootin' at a b*tch is game, ho
Yeah, yeah, it's Tory Lanez, ho
Clean white tee, still'll hit a stain, though
Rick, mhm
I just got in with the stick, mhm
DaBaby + Meg Clash Over Tory Lanez
In mid-June 2021, tensions flared between Megan Thee Stallion and her frequent collaborator DaBaby. She took personal offense to him appearing on Lanez's "SKAT" record and took her issues to social media.
"support me in private and publicly do something different…these industry men are very strange. This situation ain't no d*mn "beef" and I really wish people would stop down playing it like it's some internet sh*t for likes and retweets. … justice is slow … as we've all seen…back to my good day 💙"
DaBaby attempted to clear his name from any type of drama and stepped up to speak out. Baby also tried to end rumors and speculation about 'liking' or even retweeting someone's remarks about both himself and Lanez getting away with shooting someone and not having to do jail time.
"Baby got enough problems of his own my nigga😂, ion got nooooo reason to inherit the next MF problems.🙅🏾‍♂️ Y'all chasing a story y'all ain't gone get. I'm out niggas bidness while still successfully doing business. … Idk what type of Illuminati sh*t Twitter got goin on😂… I ain't retweet nothing but "Ball If I Want To" promo. I ain't retweet that silly shit. Then once ppl start tagging me & I saw it and tried to delete it and undo the retweet Twitter didn't let me.🤔 Type sh*t yall on?"