Late NBA icon Kobe Bryant's widow Vanessa and his daughter Natalia are keeping both his and family member Gianna's memories alive. The duo have revealed getting tattoos in their honor.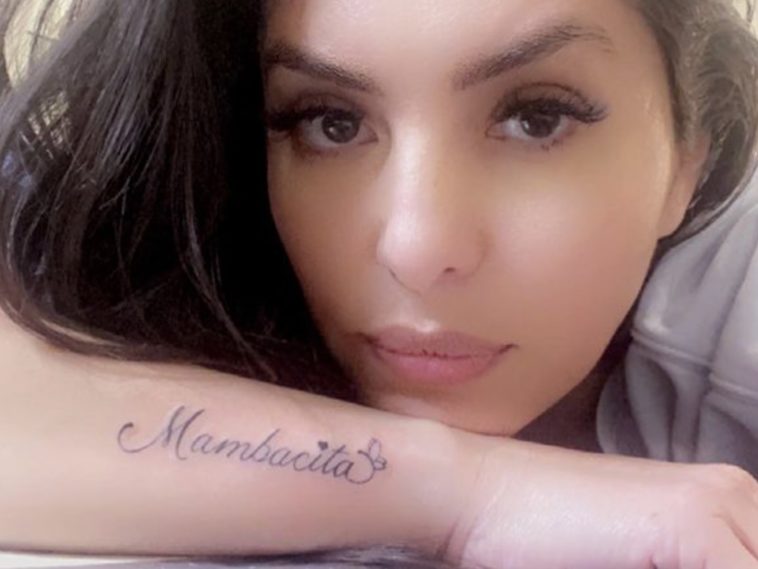 @sohh @sohhdotcom

149 Views
Comments Off on Kobe Bryant's Wife + Daughter Get Remembrance Tattoos
Kobe Bryant's Wife + Daughter Get Tats
According to reports, the journey went down Tuesday night to honor both Kobe and GiGi following their January 2020 deaths. They relied on celebrity artist Nikko Hurtado for their body art.
Vanessa — who already has several pieces from Nikko — added the word "Mambacita" to her forearm … a tribute to Gianna, who earned the nickname through her obvious basketball talents that reminded people of her dad! 18-year-old Natalia — who just recently signed a deal with IMG Models — got two tattoos during the session. (TMZ)
Mrs. Bryant went to her Instagram page to share up-close looks at the tats.
"(All my tatts are single needle to keep the lines clean)…jokingly referred to as "vato style" in this video since I'm still using this older historical process. This style is not really called "vato style" (for you LITERAL headline writing folks)…. It's referred to as Single Needle🪡 🤦🏻‍♀️. First tatt of the night done…. 8 hours to decide on the font 🙃😁 @nikkohurtado#Mambacita ❤️🦋 Thank you @bjbetts for collaborating with Nikko on my font! Tatt took 5 mins. ❤️"
"Mambacita ❤️🦋 #Gianna#Gigi#2"
Natalia Bryant's Tattoo
Vanessa also shared up-close footage of Natalia's tattoo. The emotional journey went down with both of them smiling and embracing the process.
"Thx @nikkohurtadoTatt #4@nataliabryant#Muse"
Kobe's Widow Speaks On Her Life + Motivation
In a recent interview with PEOPLE magazine, Vanessa spoke about how her daughters Natalia, Bianka and Capri helped her cope with the family tragedy. She was featured on the magazine's "Women Changing The World" cover.
"This pain is unimaginable. You just have to get up and push forward. Lying in bed crying isn't going to change the fact that my family will never be the same again. But getting out of bed and pushing forward is going to make the day better for my girls and for me. So that's what I do."
Vanessa Slams Meek Mill For Kobe Lyrics
Recently, Bryant went to her Instagram page and didn't hold back on checking Philly rapper Meek Mill. She quoted his leaked lyrics and explained just how much of an impact they've had on her.
"Dear @meekmill, I find this line to be extremely insensitive and disrespectful. Period. I am not familiar with any of your music, but I believe you can do better than this. If you are a fan, fine, there's a better way to show your admiration for my husband. This lacks respect and tact."