Grammy-winning rapper Eminem's daughter isn't ready to bid farewell to the Lollapalooza festivities. The rap icon's mini-me Hailie Jade has blessed social media with some fresh shots from her outing at the annual music festival.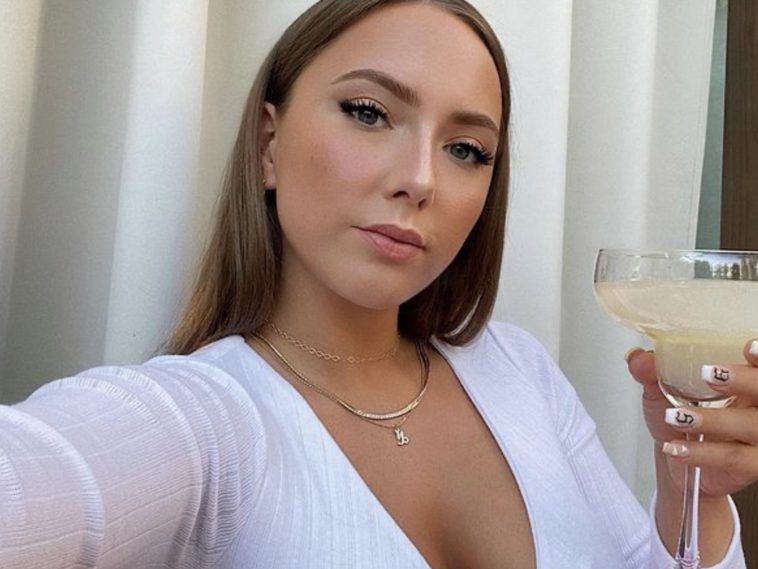 129 Views
Comments Off on Eminem's Daughter Still Has Lollapalooza On Her Mind
Eminem's Daughter Still Has Lollapalooza On Her Mind
Slim Shady's daughter hit up Instagram with a slideshow of pics from the event. She's shown rocking big white boots and flexing a little special treatment attire via wristbands.
"these boots were(n't) made for walkin' … so i'm just gonna sit here for a minute👢"
Earlier in the week, Jade dropped snapshots from the star-studded event.
"hi @lollapalooza imu already"
Eminem's Daughter Hailie Jade Reveals Boyfriend
In mid-July 2021, Miss Jade hit up her Instagram page with a must-see snapshot. She didn't get too specific but left little to the imagination about how much her speculated boyfriend meant to her.
"i rarely share my feed, but when i do i'm happy it's with you ❤️‍🔥"
Sparking over 166,000 likes, people flooded the comments section with major praise.
"My Homie Evan 🔥"
"This man and ASAP Rocky are winning 🥲"
"Aww it's nice to see you happy hails ❤️"
Eminem's Daughter Is Bikini Goals
Back in May 2021, Jade had the IG feeds sizzling. Hailie hit up her Instagram page with a snapshot of herself rocking a matching two-piece outfit. She takes things even further with the mirror snapshot by adding a bucket hat to the fit.
"ready for allllll the summer days 🌼"
Weeks prior, Hailie hit up her IG page with footage of herself completely slaying. The clip showed off multiple ways Jade could pull off donning a blazer top.
"6 ways to wear a blazer… leggings, jeans, dress, sweats, shorts, skirt… did i miss anything?!"
The B-Rabbit Vibes
Recently, Hailie hit up Instagram with some must-see shots. The pics featured her in the same style and gear as Slim Shady's unforgettable 8 Mile B-Rabbit movie character rocked in the semi-fictional story of his pre-rap fame days.
"new week, new bucket hat 😋"
The pics even sparked a flurry of followers making 8 Mile references.
"I Need some mom's spaghetti 🍝"
"Looking mad like young Em 🔥"
"Hailie acting like your pops I see u 💪"