Controversial rap veteran Eminem had to know that "cancel culture" would eventually come at him. Just when his critics are turning up the heat, Slim Shady addresses them by dropping a new video for "Tone Deaf" from his most recent album.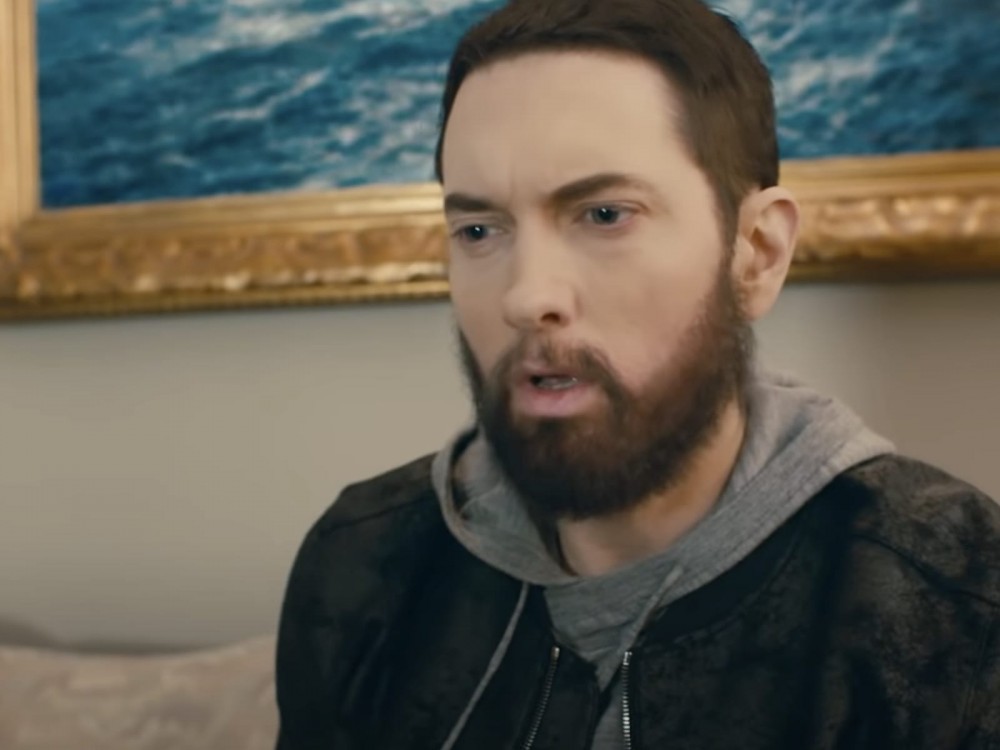 @sohh @sohhdotcom

99 Views
Comments Off on Eminem Sends A Message To Cancel Culture W/ 'Tone Deaf' Video
Eminem Sends A Message To Cancel Culture Followers
Eminem's timing couldn't be better. In recent weeks he's been targeted by a campaign that began on TikTok attempting to "cancel" him for some of his lyrics over the years. In his new animated video for "Tone Deaf," he goes into full Slim Shady mode and teases those trying to take him out of the game.
"I won't stop / even when my hair turns grey / I'm tone deaf / 'Cause they won't stop until they cancel me"
"You think getting rid of me is a piece of cake? / I'm harder than findin' Harvey Weinstein a date."
TikTok Tries To Cancel Slim Shady
The Grammy-winning rapper has had everybody come at his neck, but it just never seems to work. The newest trend in cancel culture is on TikTok and aimed at the Detroit native, per users referring to themselves as "Gen Z".
Do you think Eminem will ever be canceled?
Eminem Sends Birthday Love To Dr. Dre
Eminem is taking his followers way back. In February, Slim Shady went online with a dope throwback pic of himself alongside none other than rap friend and mentor Dr. Dre to celebrate his special day.
"U know it's Dre Day! Happy bday Doc. I ain't gotta say more you know what it is!"
Slim Shady Trolls Everyone + Drops New Music Video
Em doesn't really want or need smoke with UFC president Dana White. Instead, Slim Shady used some viral buzz about him dissing the MMA executive and turned it into the perfect rollout for dropping his recent "Higher" music video. Em had the entire world thinking he really had a feud brewing against White after footage emerged of him trashing Dana in an ESPN interview. However, Slim's video premiere showed the entire segment was featured in his visual.
A clip from the video appeared during the ESPN pre-show on Friday for Conor McGregor and Dustin Poirier's Saturday night match in Abu Dhabi. The segment featured a mock interview between ESPN anchor Michael Eaves and UFC boss Dana White discussing the rapper's chances in a fictional fight. Eminem entered the interview towards the end and told White that "The best part about your opinion is that it doesn't matter."The interview went viral, with some people thinking that the clip was real instead of a stunt for his upcoming music video. (CNN)