New York rapper Tekashi 6ix9ine has refused to let his feud with Meek Mill die out. Instead, the rap troll has publicly challenged the Maybach Music Group star to a physical one-on-one fight.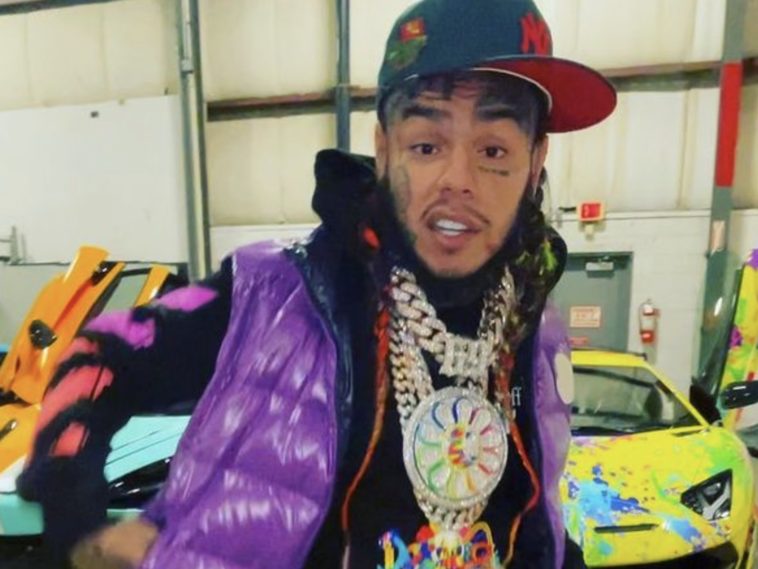 @sohh @sohhdotcom

119 Views
Comments Off on Tekashi 6ix9ine Wants To Whoop Rick Ross Protégé's Azz
Tekashi 6ix9ine Challenges Meek Mill
6ix9ine went to his reliable Instagram page and didn't hold back. Tekashi specifically called out MM and even questioned his wealth.
"TELL @MEEKMILL COME FIGHT ME 1 V 1… THE "STREETS" VS THE REAL LIFE. I DONT DO NOTHING FOR FREE & I GOT MORE MONEY THEN THIS BOZO AND HE BEEN RAPPING FOR 10 YEARS 😂😂😂😂 JUST IN THIS VIDEO 500,000 + 600,000 + 300,000 + 400,000 + 300,000 + 250,000 + 250,000 + 250,000 + 1,000,000 + 1,000,000 + 200,000 + 300,000 THATS EVERYTHING JUST IN THIS VIDEO THAT I OWNNNNNNNN ‼️‼️‼️‼️‼️‼️ WE ARE NOT ON THE SAME LEVEL BOZO ‼️‼️‼️🙏🏼"
Tekashi 6ix9ine Clowns Meek Mill
The infamous snitch is feeling extra good about his music these days. The hip-hop star has celebrated his recently released "ZAZA" single landing on the Billboard Hot 100 chart by trolling his rap rival Meek Mill. Last week, 6ix9ine remained relentless on attacking Meek – digitally. Tekashi even joked about Mill also feeling like he should celebrate hitting No. 90 on the music chart courtesy of his forced cameo in the "ZAZA" music video.
"IM BACK ON THE BILLBOARD EVEN THO BEING BLACKBALLED ‼️ NO INDUSTRY SUPPORT ‼️ NO RADIO NO PLAYLISTING AND @meekmill got my video taken down for "bullying" THANK YOU TO ALL MY FANS I LOVE YOUUUUUUU ‼️‼️‼️"
"@meekmill YOU MADE IT TO THE BILLBOARD ❤️❤️❤️❤️❤️❤️"
Tekashi 6ix9ine Gives His Take On Snitching
In a recent interview for "TMZ Live," Tekashi 6ix9ine recently challenged the idea that he snitched or ratted out his associates. According to Tek, his former crew lost his loyalty when they betrayed him; he says they kidnapped him and suggests he was conned out of money.
"What I did wasn't snitching. What I did was being smart."
He's Not Worried About His Enemies
During the same interview, it was pointed out that Tekashi was constantly looking around. Asked if he was concerned for his safety, 69 said he was just trying to figure out his Dunkin' Donuts order. A lot of people think the platinum-selling MC should be worried.