Rappers, reality TV stars, and anyone else with a little bit of fame to their name is getting into the NFT business lately. Hip-hop legend Eminem has joined in on the trend, selling his own non-fungible tokens.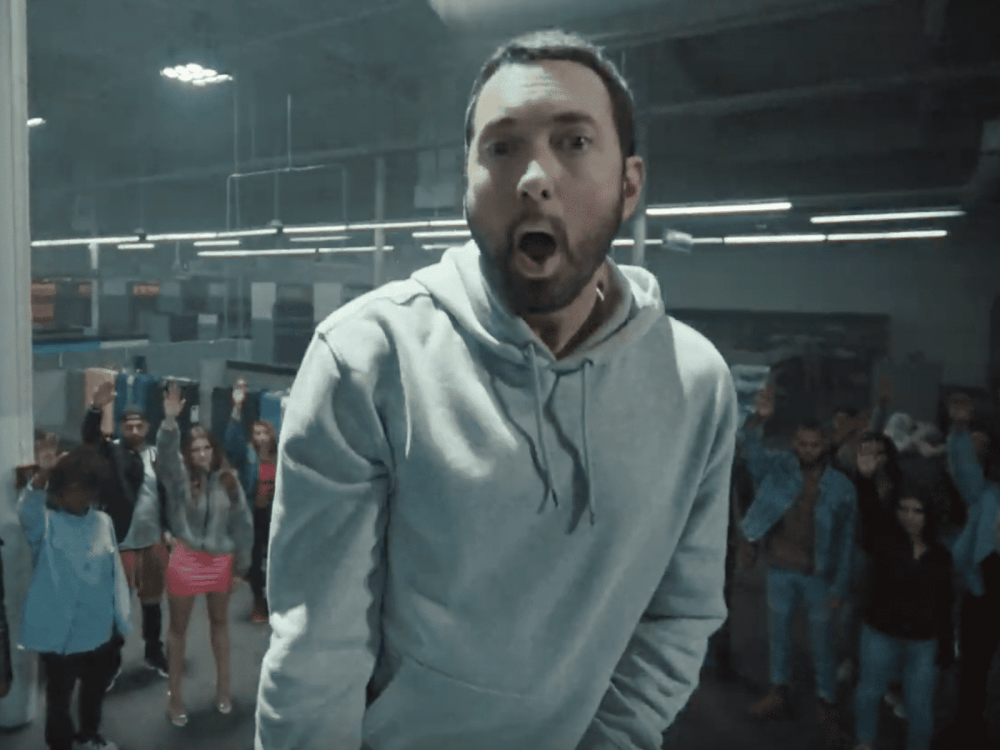 @sohh @sohhdotcom

169 Views
Comments Off on Eminem Caves In + Is Now Selling NFTs
Eminem's NFT Comes Right After 'SNL' Parody
A few weeks ago, "Saturday Night Live" comedian Pete Davidson impersonated Eminem on a parody song about NFTs, getting an assist from rising rap star Jack Harlow. In real life, Eminem himself is now on the NFT market, partnering with Nifty Gateway.
We're excited to announce that @Eminem is dropping this Sunday – April 25th on #NiftyGateway!
Eminem Takes Shots At Cancel Culture W/ New Video
Controversial rap veteran Eminem had to know that "cancel culture" would eventually come at him. Just when his critics are turning up the heat, Slim Shady addresses them by dropping a video for "Tone Deaf" from his most recent album.
"I won't stop / even when my hair turns grey / I'm tone deaf / 'Cause they won't stop until they cancel me"
"You think getting rid of me is a piece of cake? / I'm harder than findin' Harvey Weinstein a date."
TikTok Tries To Cancel Slim Shady
The Grammy-winning rapper has had everybody come at his neck, but it just never seems to work. The newest trend in cancel culture is on TikTok and aimed at the Detroit native, per users referring to themselves as "Gen Z".
Do you think Eminem will ever be canceled?
Eminem Sends Birthday Love To Dr. Dre
Eminem is taking his followers way back. In February, Slim Shady went online with a dope throwback pic of himself alongside none other than rap friend and mentor Dr. Dre to celebrate his special day.
"U know it's Dre Day! Happy bday Doc. I ain't gotta say more you know what it is!"