Wu-Tang Clan's Method Man is determined to continue making a positive dent into the cannabis industry with his TICAL (Taking Into Consideration All Lives) brand. Launched in 2020, the hip-hop veteran's company is looking to roll up and out to both coasts from Colorado and Nevada to New York in the coming months.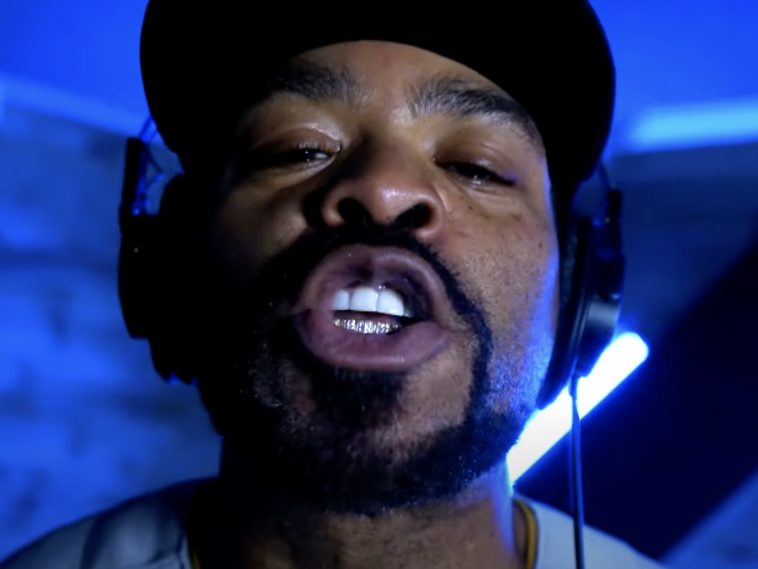 190 Views
Comments Off on Method Man's TICAL Cannabis Is Heading To New York
Method Man's Rolling Up W/ TICAL Cannabis
According to reports, Mef decided to hook up with the Boulder, CO marijuana grower to release a limited supply of products including cannabis plants like Sweet Grease, Free Mac and Orange Cookie Kush at select state retailers. The rap heavyweight has since dished on what the world – especially diehard fans – can expect from his newest venture.
"I'm absolutely thrilled at the prospect of bringing TICAL to Colorado's mature and sophisticated adult-use market," Method Man said in a statement. "Our team has worked long and hard to bring the same energy, creativity, and equity to this brand that I have to everything I have done throughout my career." (Statement)
In addition to geeking out over the launch, Method Man is focused on partnering with Black-owned Denver dispensaries as the brand expands. In addition to those locations, Mef also wants to focus on women-owned spots along with 'disadvantaged' retail spots to encourage financial growth.
"I'm particularly excited about TICAL's focus and leadership in the cannabis space in working with Black, women, and minority-owned partners from cultivation to dispensaries. We are going to lead by example and ensure that this newly created market is as inclusive as possible," he said. "We can't right all the wrongs that disparate criminalization of cannabis has done to our communities, but we most certainly can make a down payment on the way forward with social equity, inclusion, and full economic participation." (Statement)
The TICAL Launch
On June 11, 2020 TICAL officially launched in California in four Black-owned dispensaries. Since then, the brand has grown into 16 dispensaries and four delivery services throughout California.
With Colorado and Nevada getting its hands on TICAL this year, the ultimate goal is to have it touch the Big Apple in 2022 with plans to expand into other markets.
Over the past few months, Meth has plugged his TICAL brand across social media. Its Instagram page has over 43,000 followers and delivers daily updates.
TICAL X @veracultivation . Available Friday the 13th. @methodmanofficial @ticalcolorado @wolfpac_denver @simplypuredispo Thank you to the #denverpost and Tiney Ricciardi.
In addition to Mef, TICAL's founders include brand executives Joshua 'Raz' Rassin, Nathaniel 'Nutta' Vereen and Bryan 'Z' Zabinski. According to TICAL, its products can be sent anywhere in the world and the brand as a whole is projecting a gross sales of $151 million and $15 million-plus by year-end 2024.
The brand has also placed a huge focus on creating an environment within the cannabis community where social justice and positive change become a part of how business is conducted.
Jim Jones Turns Up Over NY Cannabis
A few months ago, Dipset's Jim Jones went to his reliable Instagram page to geek out over breaking news of New York giving the green light to recreational cannabis. Jones shared a screenshot showing a headline revealing now-former Governor Andrew Cuomo signed the bill into law.
"New York bout to b bad n bougie @sauceyextract"
New York Mayor Bill de Blasio also reacted to the state legislature legalizing cannabis and said the new law will "uplift communities of color previously harmed by criminalization."
"I am thrilled this legislation has achieved much of what we pushed for with that effort by prioritizing licenses for those negatively impacted by criminalization, expunging convictions for past marijuana charges and new social equity initiatives that will help communities most harmed by past marijuana laws," he said in a written statement. "I thank Assembly Speaker Heastie, Senate Majority Leader Stewart Cousins, Assembly Majority Leader Peoples-Stokes and Senator Krueger for fighting for justice through this important legislation." (New York Daily News)
DJ Khaled's Cannabis-Based Hair Products
Earlier this year, We The Best CEO DJ Khaled revealed his partnership with CBD company Endexx Corporation to launch a grooming line. The collection is said to feature a variety of body, beard, and face products infused with 300mg CBD.
Music mogul, business guru, and GRAMMY® Award-winning artist DJ Khaled, in partnership with Endexx Corporation, debuts BLESSWELL, a new CBD-infused men's grooming line. The sustainably sourced collection features 100% U.S. grown and processed hemp products that focus on a more natural approach to achieving the healthiest hair and skin, which is essential for a man to feel at his prime. (Entertainment Rocks)
Lil Wayne Gets Into 4/20 Spirit
Grammy-winning rapper Lil Wayne is about the cannabis lifestyle. The hip-hop star celebrated Smoke Day by getting fans pumped about his GKUA limited drop.
Weezy F. Baby recently hit up Instagram to share looks at his new strain. LW also credited California for holding him down with a certified cannabis line.
"California weed got me #californiadreamin @gkuaofficial EXCLUSIVE LIMITED 4/20 DROP in CA 🤙🏾 #thatgkua #gkua #weezyweed #HAPPY420day"
In late January, Wayne celebrated his GKUA brand's arrival at weed dispensaries all over the state of Colorado with a hype video. There was a "Weezy Weed Finder" on the GKUA website.