English singer, songwriter, pianist, and composer Elton John recently declared Young Thug "a better freestyle rapper than Eminem" — a controversial statement that has re-ignited conversation about Elton John's past "beef" with Eminem over homophobic lyrics on The Marshall Mathers LP.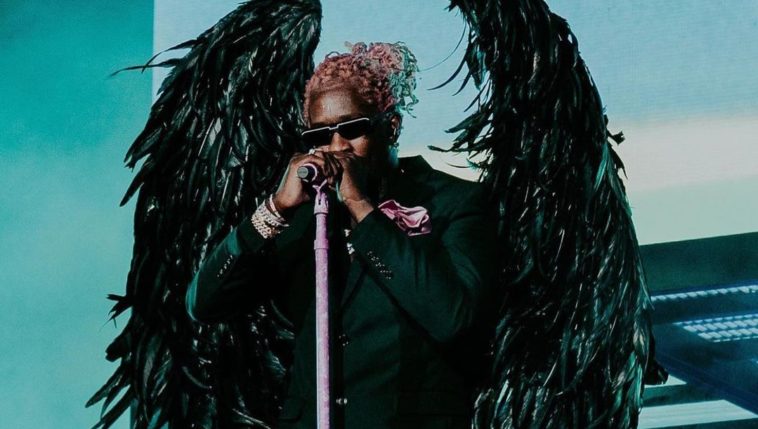 176 Views
Comments Off on Elton John Says Young Thug Freestyles Better Than Eminem
Elton John A Big Fan Of Young Thug
Elton John spoke of his "amazement" upon witnessing the YSL rapper in the studio and said he was "just blown away."  Elton John and Young Thug are collaborating on Elton's new studio album, "The Lockdown Sessions," to be released on October 22nd.  Young Thug freestyles on the track "Always Love You" with Nicki Minaj and Gunna.
Elton John And Eminem's History
Elton's John's comments about Eminem have re-ignited the history of beef the pair had stemming from Em's past statements about homosexuals. In 2001, Em came under fire for homophobic sentiments on his album The Marshall Mathers LP.
The Detroit rapper received backlash, with many protesting against Eminem's comments and subsequent Grammy performance.  However, the openly gay Elton John took the opportunity to educate and reconcile with the rapper, performing the hit song "Stan" with Eminem at the Grammys in spite of pushback from the LGBTQ community.