Social media comedian TravQue has struck again. The hilarious hip-hop head has made his mark with skits and prank videos featuring Dream Doll, Swae Lee and other entertainers. This time, he got Drake with the old "Put it on his tab" gag.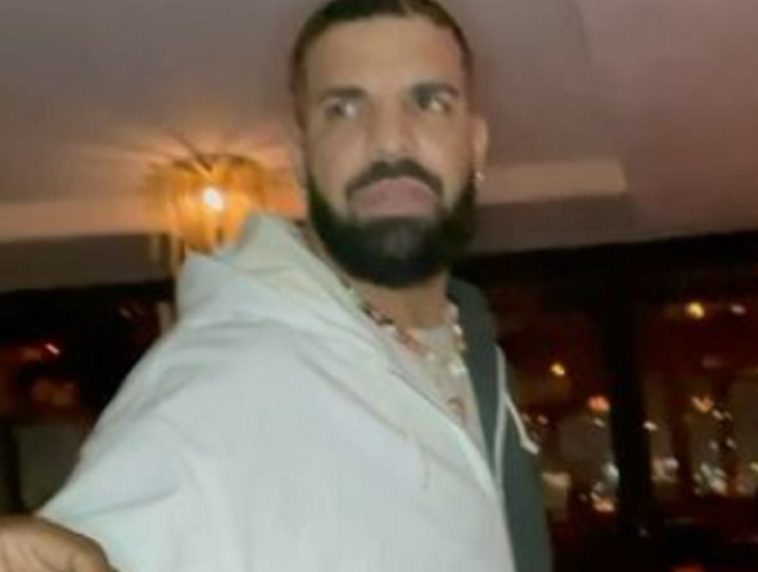 @sohh @sohhdotcom

189 Views
Comments Off on Drake Has Priceless Reaction After Comedian's Cringe Prank
Comedian Tries To Run Up Drake's Bar Tab
You might have already seen TravQue on Instagram, pulling pranks on some of the biggest names in the rap game. Last month, he got next to Dipset boss Cam'ron at a club and pretended to order a crazy amount of drinks on Cam's tab (Cam was not having it), and recently TQ pulled the same joke on hip-hop superstar Drake.
Put It On His Tab @champagnepapi
Drake's Son Adonis Pays Respect To Kobe Bryant
OVO Sound boss Drake is really giving fans up-close looks at his baby boy. The hip-hop superstar has returned to social media with a sneak peek at Adonis Graham on his customized basketball court and paying homage to the late NBA icon Kobe Bryant.
"😇"
Adonis Can't Miss While Drake's Song Plays In The Background
If Adonis wants to get serious about this basketball thing, he could have a great mentor in his dad's good friend LeBron James. A clip recently emerged and proved AG has some serious potential, knocking down jumpers while Drake's "What's Next" plays in the background.
#Drake shares a video of his son #Adonis playing basketball 🏀
The 6 God Crashes Raptors' Post-Game Press Conference
During a recent post-game press conference for Toronto Raptors star Kyle Lowry, the Grammy-winning artist made a surprise appearance. The Raptors are playing their home games in Tampa, Fla., this season due to Canada's stricter COVID guidelines.
@kyle_lowry7 answered a FaceTime from @champagnepapi during his post-game presser. 😂